Climate change and Rift Valley fever disease outbreak: implications for the food environment of pastoralists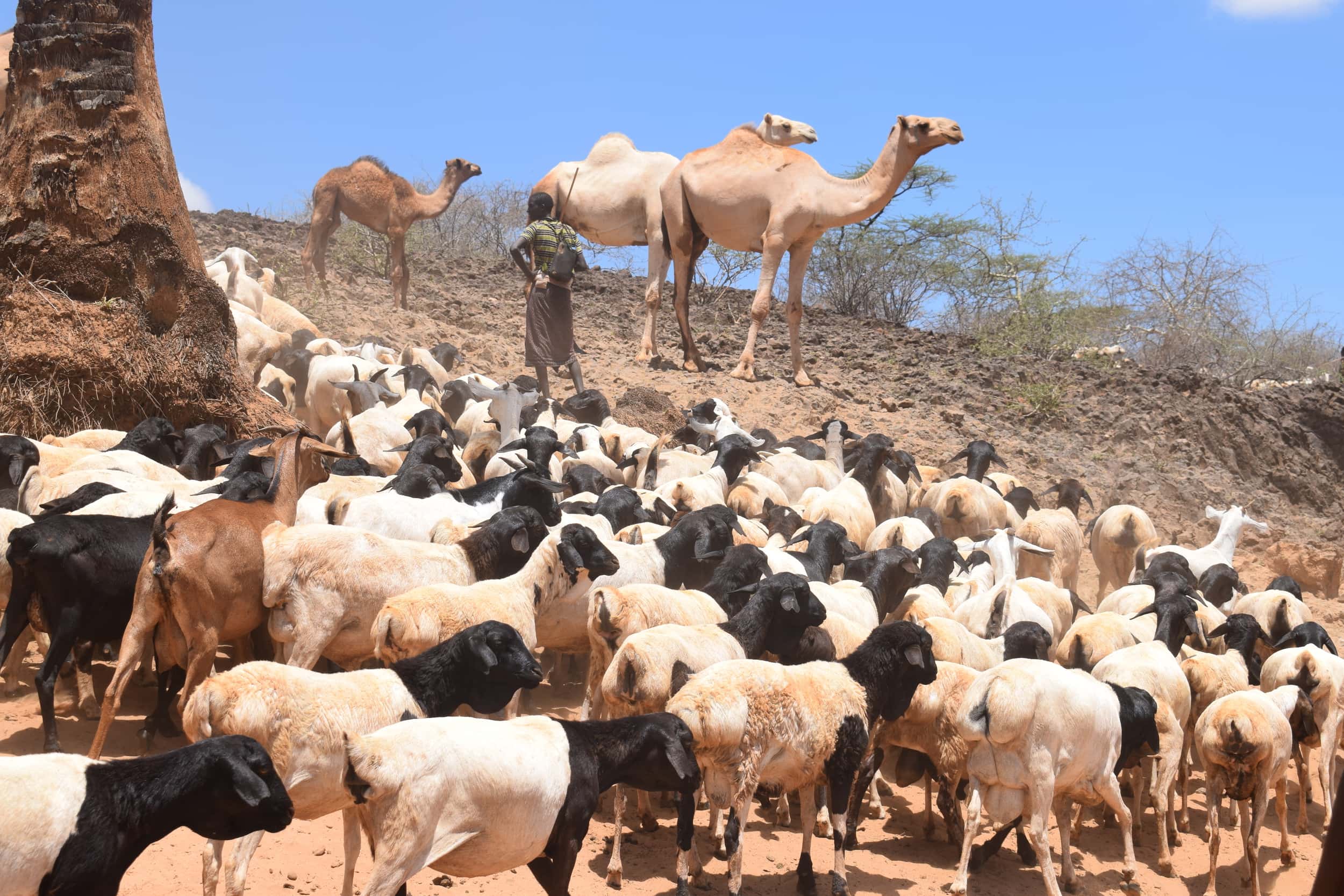 From
Published on

04.11.22

Challenges
Rift Valley fever affects both livestock and humans. Variations in rainfall patterns have contributed to more frequent intense floods which favour the mosquito vector and associated Rift Valley fever outbreaks.
Pastoralists living on poor rangelands depend on livestock for food and livelihood. Rift Valley fever outbreak control and management measures such as quarantine and trade bans of livestock and associated products disrupt the food systems in pastoralist settings.
This contributes to poor food availability, access, and affordability leading to poor food choice and consumption, and potential negative nutrition, especially in women of reproductive age and children younger than 5 years.
Evidence on the effects of Rift Valley fever outbreaks on the food environment and nutrition security is scarce.
Therefore, this study analysed the effect of Rift Valley fever outbreak on various domains of the food environment to inform future Rift Valley fever outbreak response, to be comprehensive, and to consider nutrition. The abstract of the study is published in Lancet Planetary Health (Oct 2022).
Citation
Omosa, E., Bett, B. and Kiage, B. 2022. Climate change and Rift Valley fever disease outbreak: implications for the food environment of pastoralists. Lancet Planetary Health 6(Supplement 1): S17.
Photo credit: A herder with his livestock in Isiolo County, Kenya (ILRI/Dorine Odongo)