Benefits of using a transdisciplinary approach for the design and operationalization of a surveillance system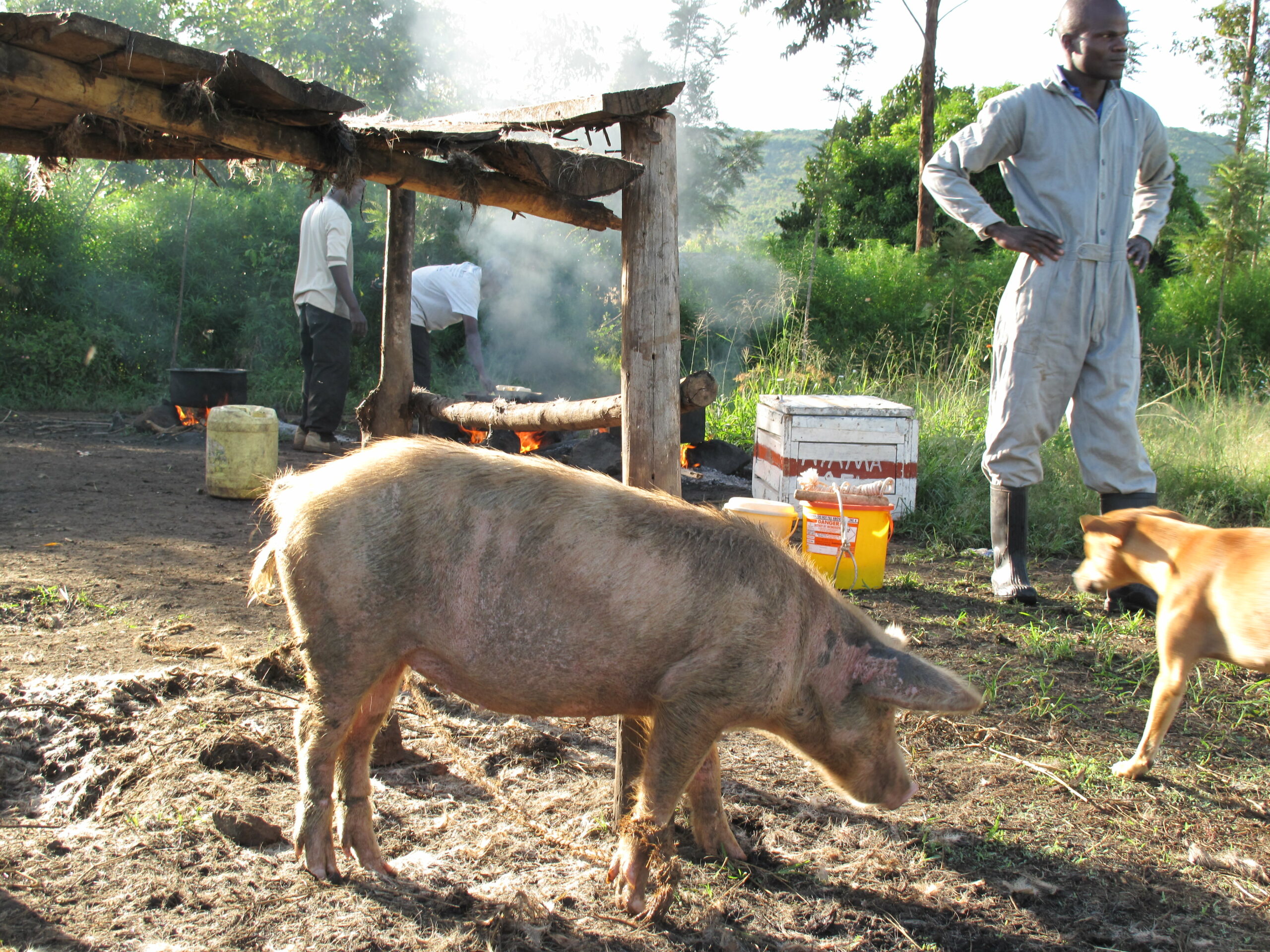 From
Published on

22.06.23

Challenges
One Health recognizes that the health of humans, animals and the environment depends on each other.
The health of human communities is connected to animals and the environment through the food they consume, while those who work directly with animals, such as farmers and slaughterhouse workers, are more likely to be infected by zoonotic diseases.
Animal diseases also lead to wastage in terms of reduced productivity and meat condemnations, with consequent economic and environmental implications.
One Health also advocates for the use of a transdisciplinary approach, whereby all those affected by a specific problem are included in discussions on how to address it.
Such a participatory and integrative approach helps create linkages between sectors and disciplines, generating new knowledge and improving the acceptability and sustainability of proffered solutions.
A new case study published in One Health Cases (May 2023) highlights the use of a transdisciplinary One Health approach to develop a sustainable system for surveillance of zoonotic diseases.
During the preparatory phase of a surveillance project in western Kenya, it was noted that several animal health activities, including meat inspection, were recorded using paper-based forms.
Through discussions with the meat inspectors and other slaughterhouse actors, an electronic meat inspection form was developed, tested, and used in two slaughterhouses in Bungoma County.
The meat inspectors completed and submitted a form for every animal slaughtered at their facility over a 2.75-year period.
In a feedback meeting with the meat inspectors and other stakeholders, areas for improvement were highlighted, such as the timely provision of feedback to the data providers, and the inclusion of data fields that allow for more detailed animal movement information.
The meat inspectors remarked that the form made them feel appreciated and added value to their work as the data could be used to educate farmers on prevailing livestock conditions and provide economic incentives for disease control interventions.
The data submitted via the electronic forms were of sufficient quality to be summarized and identify trends in the animal slaughterhouse throughput, as well as frequent reasons for meat condemnation and associated costs.
These data could therefore set the foundation for a syndromic surveillance system based on slaughterhouse data.
Other non-traditional data sources, such as livestock and meat transport certificates, could also be leveraged to create a post-farm animal health information system.
Citation
Falzon, L.C., Ogola, J., Fèvre, E.M. and Berezowski, J. 2023. Benefits of using a transdisciplinary approach for the design and operationalization of a surveillance system. One Health Cases 2023(2023).
Photo: A pig at the slaughter site in Busia, Kenya (ILRI/ Charlie Pye-Smith)