Antibiotic use, knowledge, and practices of milk vendors in India's informal dairy value chain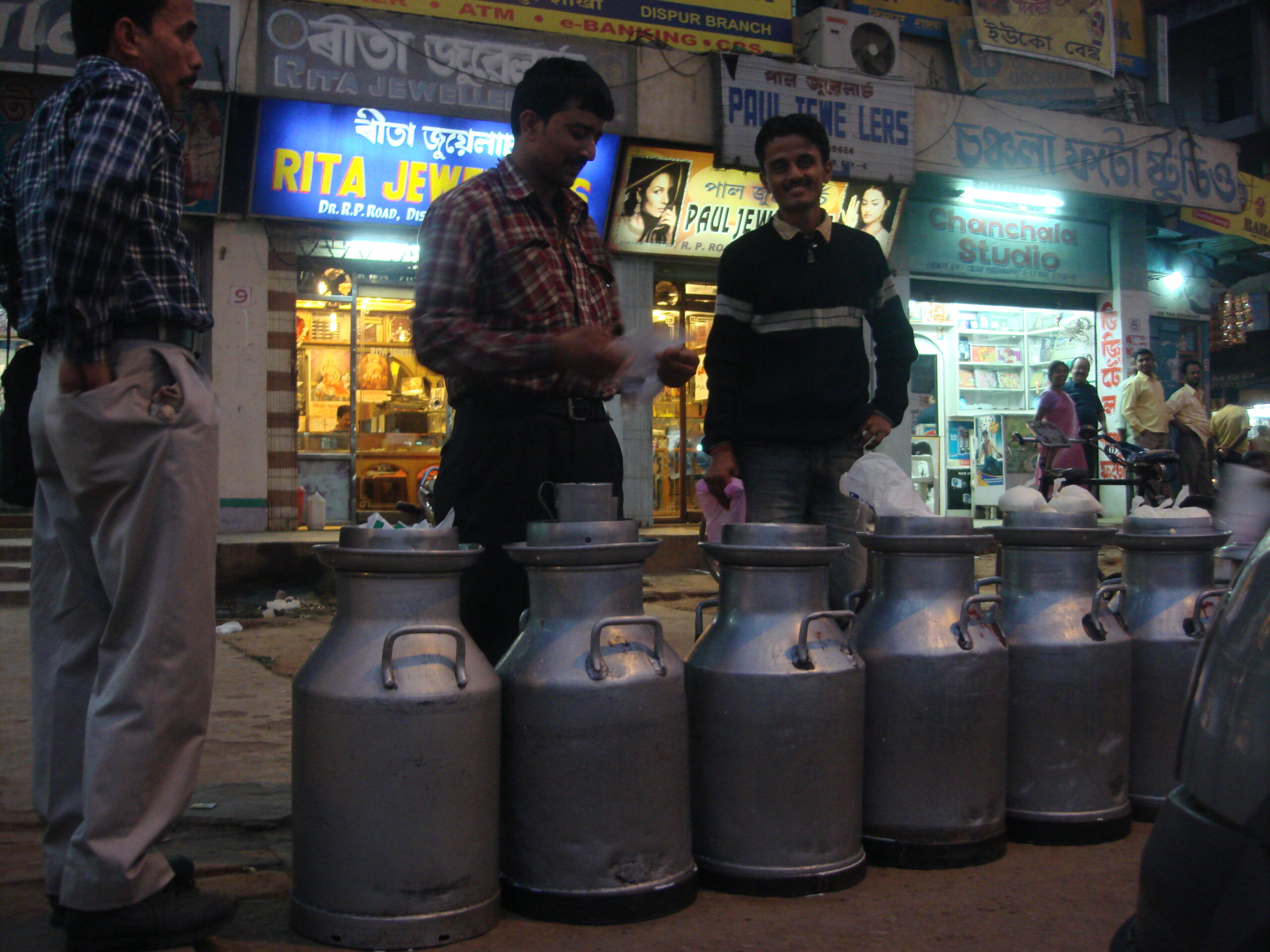 From
Published on

02.12.22

Challenges
Milk vendors play an important role in India's dairy value chain. However, their food safety practices are poorly understood. From a milk safety perspective, vendor behaviour is significant because it has the potential to affect both consumer and producer behaviour.
To shed more light on milk safety in the informal dairy chain in India, a cross-sectional study was conducted in the states of Assam and Haryana to investigate the hygienic knowledge and practices toward safety and antimicrobial resistance among milk vendors.
The study was carried out by researchers from the Indian Council of Agricultural Research, the International Livestock Research Institute, the Swedish University of Agricultural Sciences, the University of Greenwich and Uppsala University. It is published in Frontiers in Sustainable Food Systems (Nov 2022).
In selected villages, 244 milk vendors were interviewed. A questionnaire was used to assess the knowledge and practices on antibiotics, milk safety and hygiene. Samples of milk were tested for presence of antibiotic-resistant bacteria by antibiotic susceptibility testing.
About 60% of the vendors sold raw milk while the rest sold pasteurized milk. Low levels of knowledge regarding food safety were observed. The study also noted the predominance of informal milk vendors in the surveyed states and prevalence of antimicrobial-resistant bacteria in milk traded by them.
Therefore, the authors of the study recommend that milk vendors in the states of Assam and Haryana be trained on food safety and hygienic milk handling to safeguard the health and safety of milk consumers.
Citation
Sharma, G., Leahy, E., Deka, R.P., Shome, B.R., Bandyopadhyay, S., Dey, T.K., Goyal, N.K., Lundkvist, Å., Grace, D. and Lindahl, J.F. 2022. Antibiotic use, knowledge, and practices of milk vendors in India's informal dairy value chain. Frontiers in Sustainable Food Systems 6: 1058384.
Photo credit: Evening milk sales in Guwahati, Assam, India (ILRI/Susan MacMillan)