Consultant (Country Baseline Reviews)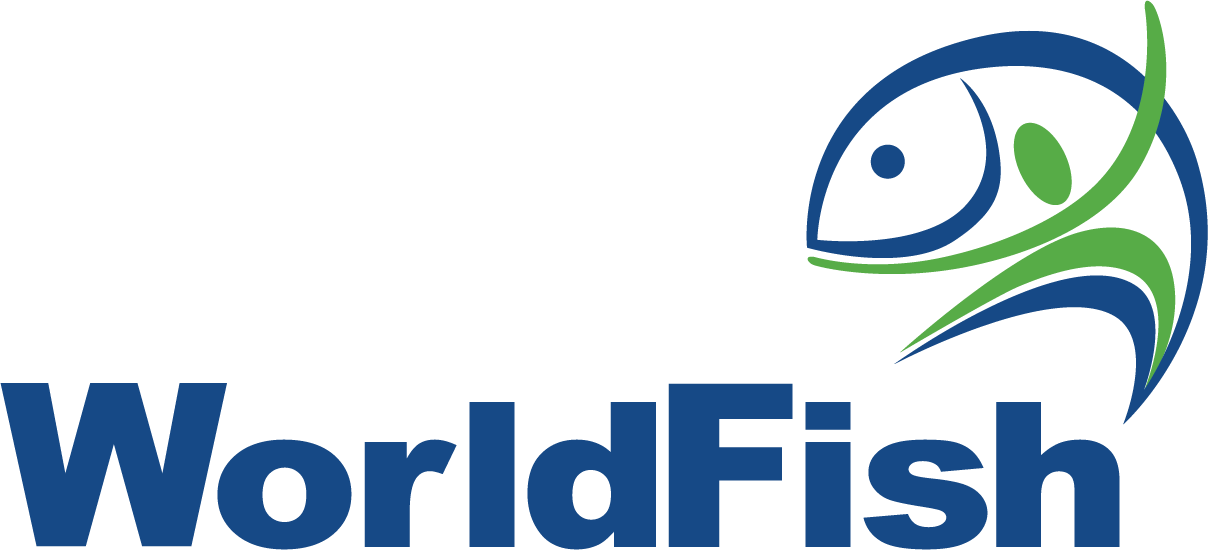 From
Published on

11.05.22
Position: Consultant (Country Baseline Reviews)
Location: Home-based (remote)
Application Deadline: 27 May 2022
Type of contract: Consultancy Contract
Language(s) required: English (proficient/fluent writing and oral skills)
WorldFish is an international non-profit organization that works to increase food security, improve the productivity and profitability of aquatic food systems, improve nutrition and reduce poverty in developing countries through research for development.
WorldFish is leading a work package, Understanding and influencing agency and behavior change, as part of the One CGIAR initiative Transformational agroecology across food, land and water systems. WorldFish is seeking to engage a competent, innovative and organized researcher, with a specific focus on agency and behavior change.
A redesign of food systems is urgently needed to simultaneously achieve ecological, economic, and social sustainability[i]. Agroecology is gaining prominence as an approach to achieve this radical shift. Evidence demonstrates how agroecological approaches can contribute to sustainable, resilient agricultural and food systems today and in the future[ii]. Agroecology goes beyond demands for technical change, recognizing that enhancing the agency of farmers and FSAs (especially women and youth) is a prerequisite for transformative change[iii].
However, despite many locally-appropriate agroecological solutions at farm level, mechanisms for scaling them to broader food, land, and water (FLW) systems are limited[iv]. Barriers include:
insufficient evidence and lack of knowledge of what agroecological innovations work, where, when, and why;
insufficient integration of required capacities and resources;
lack of, or misaligned, policies, institutions, and governance practices; and
lack of financial mechanisms.
This Initiative will provide evidence for the transformative nature of agroecology and its broad applicability to FLW system change, including identification of institutional innovations to promote uptake. By testing agroecological approaches across seven different socio-economic-political geographic contexts, we will use learning on what agroecological innovations work, where, and for whom, to craft replicable agroecological transition models that can subsequently be applied to the FLW systems of other LMICs, eventually contributing to a critical mass capable of triggering broader-scale transformation of the FLW systems throughout the Global South.
The Work Package on Understanding and influencing agency and behavior change (WP5) applies an iterative process to understand and then influence individual and collective agency and behavior among food systems actors to drive inclusive and equitable agroecological transformation. The findings will feed into policy pathways and be applied through piloting of institutional innovations in business models and financial modalities, in capacity building, and in participatory and adaptive agroecological interventions, with the aim of accelerating the pace of agroecological transition at scale. Simultaneously, it will enhance the agency of women and youth in decision-making processes pertaining to the transition to agroecology.
End of Initiative Outcome: Contextually-relevant agroecological principles are applied by farmers and communities across a wide range of contexts and are supported by other food system actors.
WP5 Outcome: Scientists, funders, policymakers, business partners, and civil society re-orient or adjust their strategies and action plans based on knowledge gained from scientific studies underpinning behavioral change mechanisms and capacities of farmers, business partners, and consumers to implement agroecological transformation.
Target: Evidence of CGIAR and its partners' science reflected in at least 10 strategies/action plans per identified stakeholder group.
The country baseline reviews are intended to provide key lessons on change processes, drawn from previous in-country interventions targeting agroecological transformation.
Literature review and interviews will be conducted to take stock of agroecological approaches, theories of change for agency and behavior change, successes and failures in each initiative country, and current perceptions or status of agency, behavior change, and collective decision-making across various food system actors, to enable comparison of pre- and post–intervention trajectories and milestones of agency and behavior change in agroecological transformation.
An inventory of past in-country interventions should be developed, in which the relative success of each should be evaluated, and key milestones for agency and behavior change should be identified.
Baseline data on agency, behavior change, and collective decision-making will also be generated for each initiative country.
During the synthesis of lessons across countries, a key question to answer is: What general lessons can be drawn about prompting agency and behavior change for agroecological transformation?
In addition to the study of interventions, it is expected that other determinants of change will be explored, including but not limited to: political economy factors, power balances and relationships, social movements, policies and institutions.
The consultant will:
Advise on development of literature review and interview protocols to apply across 7 countries;
Lead and advise in-country staff in conducting data gathering and analysis from the literature review and interviews;
Manage literature database and interview data in a centrally curated form;
Oversee writing of country-specific briefs (including the intervention inventories and other topics TBD) on findings, providing editorial support and/or taking authorship lead depending on country needs;
Lead synthesis of findings across the 7 countries, potentially leading to a peer-review publication
The consultant is responsible for:
Reviewing relevant project documents to understand the whole picture of the project before starting the review,
Develop the structure and conceptual framework of the reviews together with the global WP5 team
Reviewing, editing, and finalizing the draft literature review protocol
Developing the interview protocol with input from the global WP5 team
Developing a data management and analysis plan for the literature and interview data
Presenting a-e above to the WP5 team for feedback before conducting the baseline review
Leading and advising in-country teams during data gathering and analysis
Compiling data and literature in centrally managed database
Developing a template for the in-country intervention inventory
Supporting country teams through editing and/or writing as needed to produce the intervention inventory and brief on review findings
Providing regular updates on the progress to the WP5 leader
Presenting initial findings to the WP5 team for feedback
Developing an outline and report synthesizing the review findings across countries
Working closely with the work package and country teams
WorldFish and the Agroecology initiative team are responsible for:
Supplying the consultant with the draft literature review protocol, relevant documents and grey literature;
Advising and approving revisions to the literature review protocol, interview protocol, and data analysis plan
Conducting data gathering through literature review and interviews
Conducting data analysis
Developing country-level intervention inventories
Reviewing and/or co-authoring the country briefs
Advising on and approving the outline for the review synthesis
The reviews must be completed by December 2022. The total expected input is 80 working days, including preparation, literature review, writing, and revision/editing:
1. Workplan with detailed schedule on how contractor intends to carry out this work.
2. Compiled literature database and interview data in an MS Office suite format or a non-proprietary format, and data documented with a codebook.
3. Edits and writing contribution to seven country briefs, including the intervention inventory for each country, to ensure they are ready for formatting and publication.
4. Presentation of the major findings to the initiative team.
5. Review synthesis outline for team review.
6. Review synthesis report or manuscript.
Interested applicants are invited to submit a detailed proposal (no more than 8 pages) outlining the proposed methodology for conducting the literature review and interviews, including coordinating with country teams, data gathering and analysis methods, reporting format, time frame and budget. Detailed curriculum vitae of individual consultant(s) should be included as an appendix to the proposal, as well as a copy of the report from a similar literature review previously conducted by the applicant, and three professional referees (include the name, telephone, and email) you have consulted for. None of referees will be contacted without your permission.
Applications are to be submitted online no later than Friday, 27 May 2022. All enquiries regarding this Expression of Interest (EOI) should be made in writing via email to s.freed@cgiar.org before the closing date in order to receive a response.
The screening will start as soon as possible, and will continue until the position is filled. Only selected consultant candidates will be contacted.
Our Gender, Diversity and Inclusion Commitment
WorldFish has seven offices across Asia, Africa and the Pacific, with more than 400 staff and 27 nationalities who contribute to a dynamic multicultural work environment.
WorldFish is committed to promoting a work environment where diversity and inclusion is valued and we seek to have gender balance in the organization. We aim to also seek balance across other diversity dimensions.
People in WorldFish are treated equally irrespective of gender, ethnicity/race, national or social origin, disability, religion, political affiliation, age, family size, marital status or any other form of personal identity.
We are an equal opportunities employer and strongly encourage qualified people from developing nations to apply.
[i] Anderson, C.R., Bruil, J., Chappell, M.J., Kiss, C. and Pimbert, M.P. 2020. Agroecology Now! Transformations towards more just and sustainable food systems. Palgrave Macmillan. https://doi.org/10.1007/978-3-030-61315-0
[ii] Atta-Krah K. (coord.), Chotte Jean-Luc (coord.), Gascuel C. (coord.), Gitz V. (coord.), Hainzelin E. (coord.), Hubert B. (coord.), Quintero M. (coord.), Sinclair F. (coord.). 2021. Agroecological transformation for sustainable food systems: insight on France-CGIAR research.Montpellier : Agropolis International, 147 p. (Dossiers d'Agropolis International ; 26). ISSN 1628-4259.
[iii] Anderson, C.R., Bruil, J., Chappell, M.J., Kiss, C. and Pimbert, M.P. 2019. From transition domains of transformation: getting to sustainable and Just food systems. Sustainability 11, 5272; doi:10.3390/su11195272
[iv] Anderson, C.R. Pimbert, M.P., Chappell, M.J.,Brem-Wilson, J., Cleays, P., Kiss, C., Maughan, C., Milgroom, J., McAllister, G., Moeller and Singh, J. 2020. Agroecology now – connecting the dots to enable agroecology transformations.