Zero Hunger Project launches in Togo to boost food and nutrition security
From
Published on

01.11.23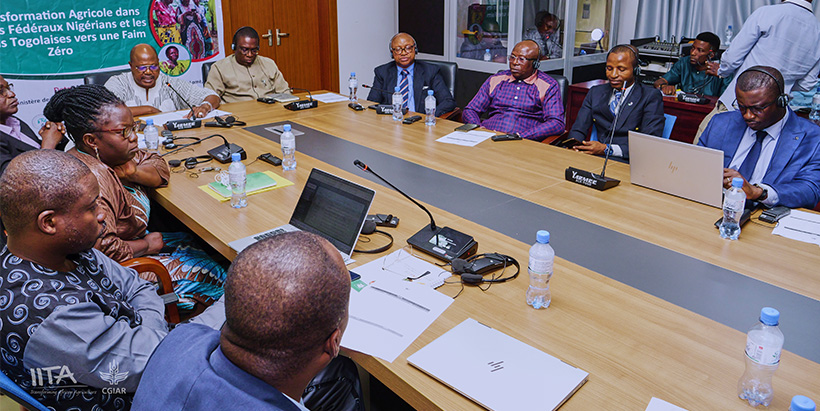 The Agricultural Transformation in the Nigerian Federal States and Togolese Regions Towards Achieving Zero Hunger Project was officially Launched in Togo on 12 October at the Ministry of Agriculture, Livestock and Rural Development complex in Lome, Togo.
The project, being implemented by IITA and AfricaRice, is funded by the International Fund for Agricultural Development (IFAD). The Zero Hunger Project aims to contribute to achieving the Sustainable Development Goal (SDG) 2—Zero Hunger by 2030—through the development and dissemination of improved agricultural technologies and practices.
In his remarks, the Honorable Minister of Agriculture, Livestock and Rural Development, Antoine Lekpa Gbegbeni, represented by the Permanent Secretary in the Ministry of Agriculture, indicated that Togo has a roadmap for 2025 to use agriculture as a growth engine for the country. He sees the Zero Hunger Project's importance in helping to build stakeholder capacities and deploy proven technologies to enhance farmers' and processors' livelihoods. He charged the project team to give mechanization a special focus.