Young STEM scientists from IITA featured in the DW News documentary
From
Published on

08.10.23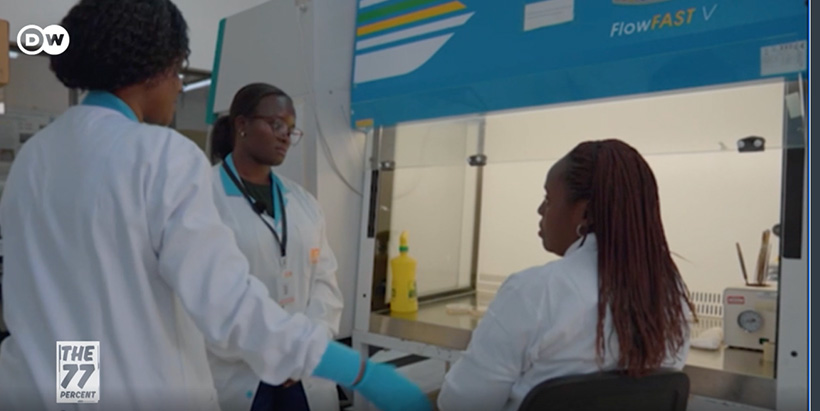 DW News program, "The 77 Percent," recently featured young scientists from the IITA–CGIAR Kenya in a video aired on 12 September 2023 on the DW News website.
"The 77 Percent" is dubbed The Magazine for African Youth, amplifying the voices of young people under 35 by featuring hard-hitting reports, personal stories, and lively debates direct from the continent. The stories covered circumvent the big issues that matter most to the African youth.
IITA's young scientists were featured under Science and Kenya to showcase young people in science, technology, engineering, and mathematics (STEM).
In the interview, bioinformatics student Laurah Ondari shared insights into the project she is working on decoding the genetic makeup of bananas through applying bioinformatics techniques. The interview also captured PhD students Duncan Njora, Anastasie, and Sarah Karega from the lab team working on genome editing around the banana Xanthomonas disease caused by Xanthomonas campestris.