Working with Cambodian rice farmers to combat a plague of rodents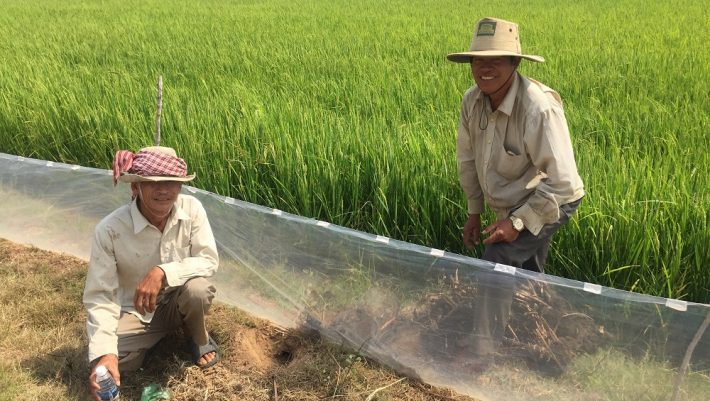 By adapting new rodent pest management strategies, Cambodian farmers are now able to defend their rice fields from their long-time adversary.
It is harvest time at the end of the 2016 dry season in Bati District in the Cambodian province of Takeo. Once again, Lay Nget is able to harvest only animal fodder from his rice field because of the heavy damage caused by rodents. Mr. Nget's story is a familiar one for many farmers in the area—a situation that can lead to unpaid debts and abandoned lands.