Women in leadership: Promoting an equal future
From
Published on

23.03.21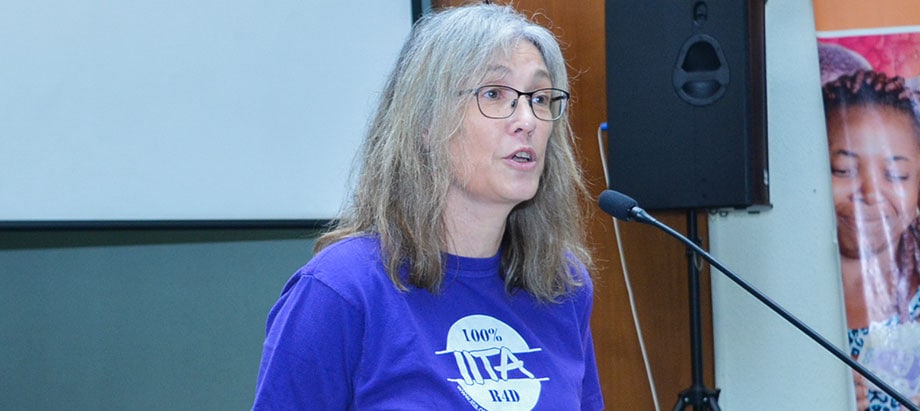 The month of March hosts several gender-based celebrations, including International Women's Day (IWD). IITA is a gender-inclusive Institute that sees gender equality as very important in improving livelihoods in society and creating an enabling work environment for staff. Knowing that achieving this goal is improbable in unequal, marginalized, and vulnerable groups, IITA developed a policy to ensure a gender-balanced workplace and formed a gender science network to promote gender interventions through research.
To celebrate IWD, IITA held a symposium on 8 March, adopting the universal theme: "Women in leadership: Achieving an equal future in a COVID-19 world". The purpose was to celebrate women's achievement and inspire and promote their participation in leadership through discussions on the contributions of women and men to an equal future, especially in the new normal. Zainatou Sore, Head of Capacity Development Office, moderated the meeting.
In her welcome address, Lilian Mendoza, Head of Human Resources Service, noted that IWD celebrates women's achievements in various fields. During this celebration, IITA recognizes and appreciates all women for their valuable contributions to the Institute. She also highlighted how the  women speakers would be sharing the challenges and opportunities in their career paths and  their journey to leadership. In contrast, the male speakers would share their contributions in supporting women to attain leadership positions. "I appreciate and congratulate all the fabulous women in IITA," she said.