CGIAR Researcher from WorldFish, Dr. Shakuntala Thilsted, wins World Food Prize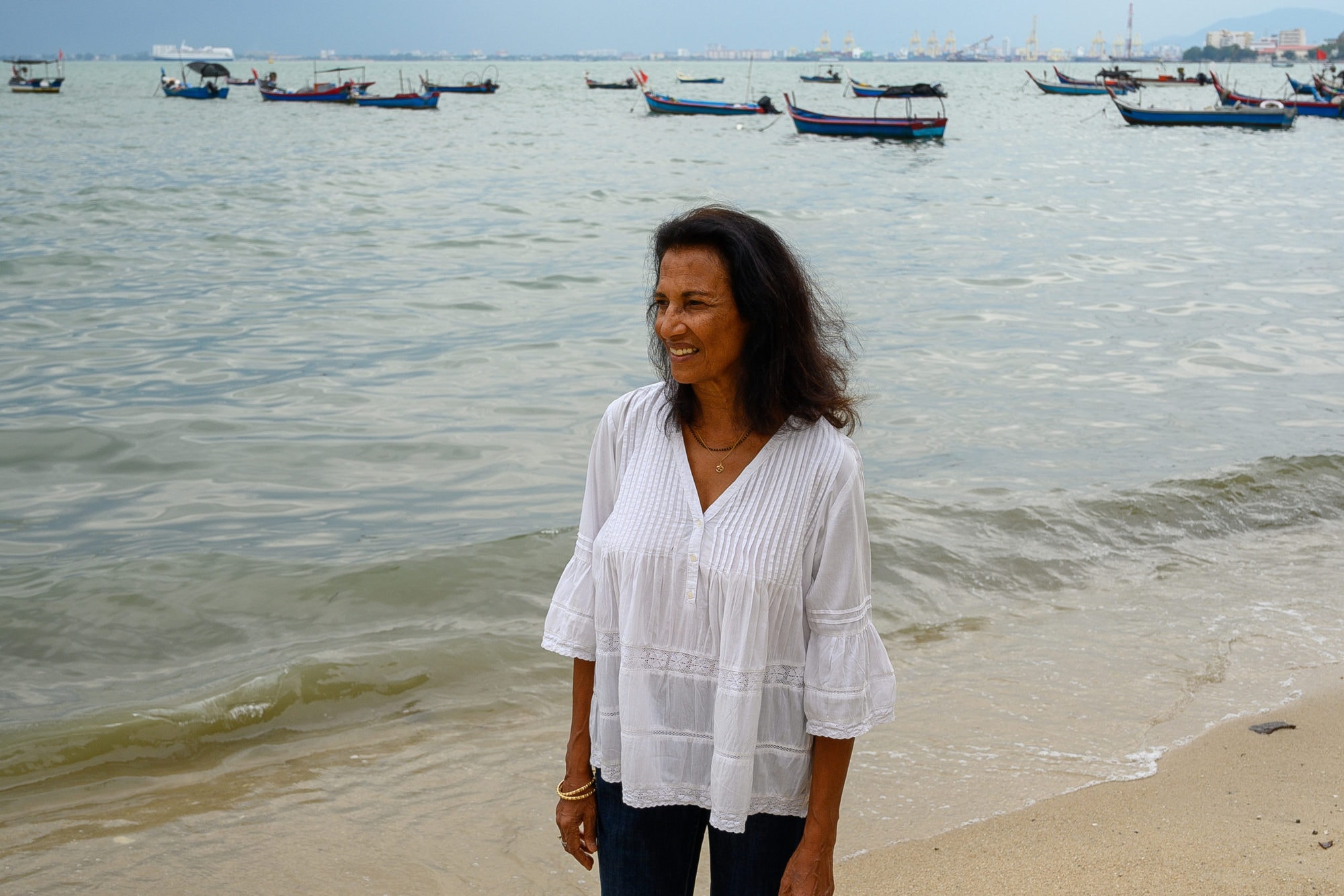 Dr. Shakuntala Haraksingh Thilsted, a CGIAR scientist and nutrition expert from WorldFish, was named today as the 2021 World Food Prize Laureate for improving the quality, quantity, and availability of food in the world through her pioneering scientific work on nutrition, fish, and aquatic food systems.
Often referred to as the "Nobel Prize for food and agriculture," the World Food Prize is the most prominent global award recognizing an individual who has enhanced human development and confronted global hunger by improving the quality, quantity, and availability of food for all.
Thilsted is the seventh woman, first woman of Asian heritage, and the 25th CGIAR researcher, to be awarded the prize.
Thilsted's groundbreaking research insights and landmark innovations have led to the development of nutrition-sensitive approaches in aquatic food systems and integrated food production from land and water. She was the first to establish that many small fish species commonly eaten across Southeast Asia are an important source of essential micronutrients and fatty acids, and improve the absorption of nutrients in plant-based foods. Her research has reshaped scientific understanding of the benefits of fish in diets, demonstrating that these affordable and locally available foods offer life-changing benefits for children's cognitive development in their first 1000 days of life and the nutrition and health of their mothers.
"Dr. Thilsted's work has transformed the lives of millions of vulnerable people around the world," said Claudia Sadoff, CGIAR Executive Management Team Convener and Managing Director, Research Delivery and Impact. "Her research on aquatic foods is a major contribution to the positive transformation of food, land and water systems in the climate crisis that we face today. Not only have her innovations improved health, incomes, and gender equality, but they have also boosted communities' resilience and increased the quality and quantity of nutritious, climate-friendly foods available to them."
Held today as a virtual event, the 2021 Laureate Announcement featured remarks from the US Secretary of State Antony Blinken, US Secretary of Agriculture Thomas J. Vilsack and UN Nutrition Chair Naoko Yamamot.
On being named the 2021 World Food Prize Laureate, Thilsted said:
"I am truly honored to receive this award. I feel humbled to be placed in such distinguished ranks of past laureates. As a scientist, I feel this award is an important recognition of the essential but often overlooked role of fish and aquatic food systems in agricultural research for development. This award is a major acknowledgment of the urgent need to prioritize fish and aquatic foods in nutrition policies and program interventions at national and global levels… It is also an important acknowledgment for the insights, voices, and perspectives of millions of people from low- and middle-income countries. These are crucial to shaping the global discourse on nutrition and public health, as well as our shared call to action for a sustainable food systems transformation towards healthier and resilient diets that work for people and the planet."
Thilsted's trailblazing approach extends throughout the entire chain of producing, processing, transporting, selling and consuming aquatic food. One example of her many innovations is the pond polyculture system, a cost-effective and sustainable method of fish farming, which has improved the quality, diversity, and quantity of food in many local communities. Fish-based products such as chutneys and powders, which have helped improve child and maternal nutrition, are another example.
World Food Prize Foundation President, Barbara Stinson, who announced Thilsted as the 2021 Laureate, noted, "She is at the helm of our global progress in the UN Decade of Action and continues to stand at the forefront of innovation, pushing the boundaries of nutrition-sensitive food systems, truly changing the conversation from not just feeding populations but nourishing them."
Thilsted is the Global Lead for Nutrition and Public Health at WorldFish, a CGIAR Research Center, where she has worked since 2010. She is part of the High-Level Panel of Experts on Food Security and Nutrition, and is also a UN Food Systems Champion and the Vice-Chair for Action Track 4: Advance Equitable Livelihoods of the upcoming 2021 UN Food Systems Summit.
Thilstead will receive the 2021 World Food Prize during the official award ceremony, which will take place in October during the Borlaug Dialogue in Des Moines, Iowa.
For more information on the award and to read more about Thilsted's work and background, visit the World Food Prize Foundation and WorldFish.
Watch the announcement: