Use of digital tools in sustainable rice production in the Mekong Delta, Vietnam
From
Published on

11.09.23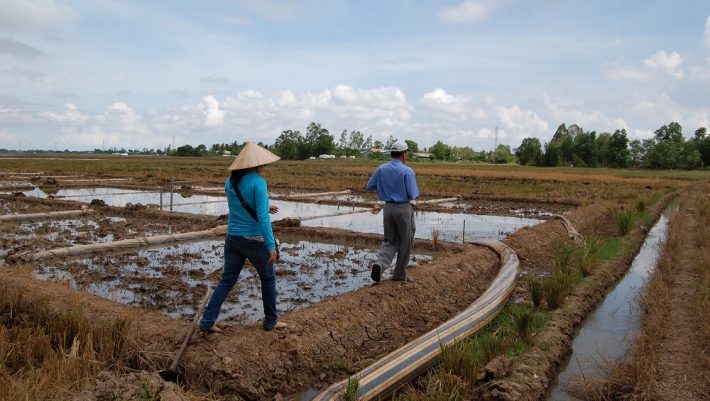 A review of the digital ecosystem in the rice value chain in Vietnam reports a few digital tools focused on rice production providing a variety of functions, including technical advisory, record keeping, and performance assessment.  A small proportion of the surveyed farmers use agriculture-specific digital apps for rice farming. However, 75% are willing or strongly willing to use mobile apps for farming needs indicating that either (i) farmers have limited access to rice apps, (ii) there is a gap between farmers' needs and what the tools are offering, or (iii) the existing apps are not in the form that farmers are comfortable to use.
This report summarizes findings from a digital tools survey performed as part of the Inclusive Digital Tools Project of the Agroecological transitions for building resilient and inclusive agricultural and food systems (TRANSITIONS) program, which is funded by the European Commission through its Development of Smart Innovation through Research in Agriculture initiative and managed by the International Fund for Agricultural Development.
The ATDT regional work in Vietnam focuses on research and engagement with digital tools for technical advice and performance assessment in sustainable rice production in the Mekong River Delta due to the high climate change impacts, climate-change mitigation potentials, and sustainability challenges.