Twiga Foods works with micro, small, and medium enterprises (MSMEs) to transform the Kenyan food system
From

CGIAR Initiative on Sustainable Healthy Diets

Published on

27.06.23

Impact Area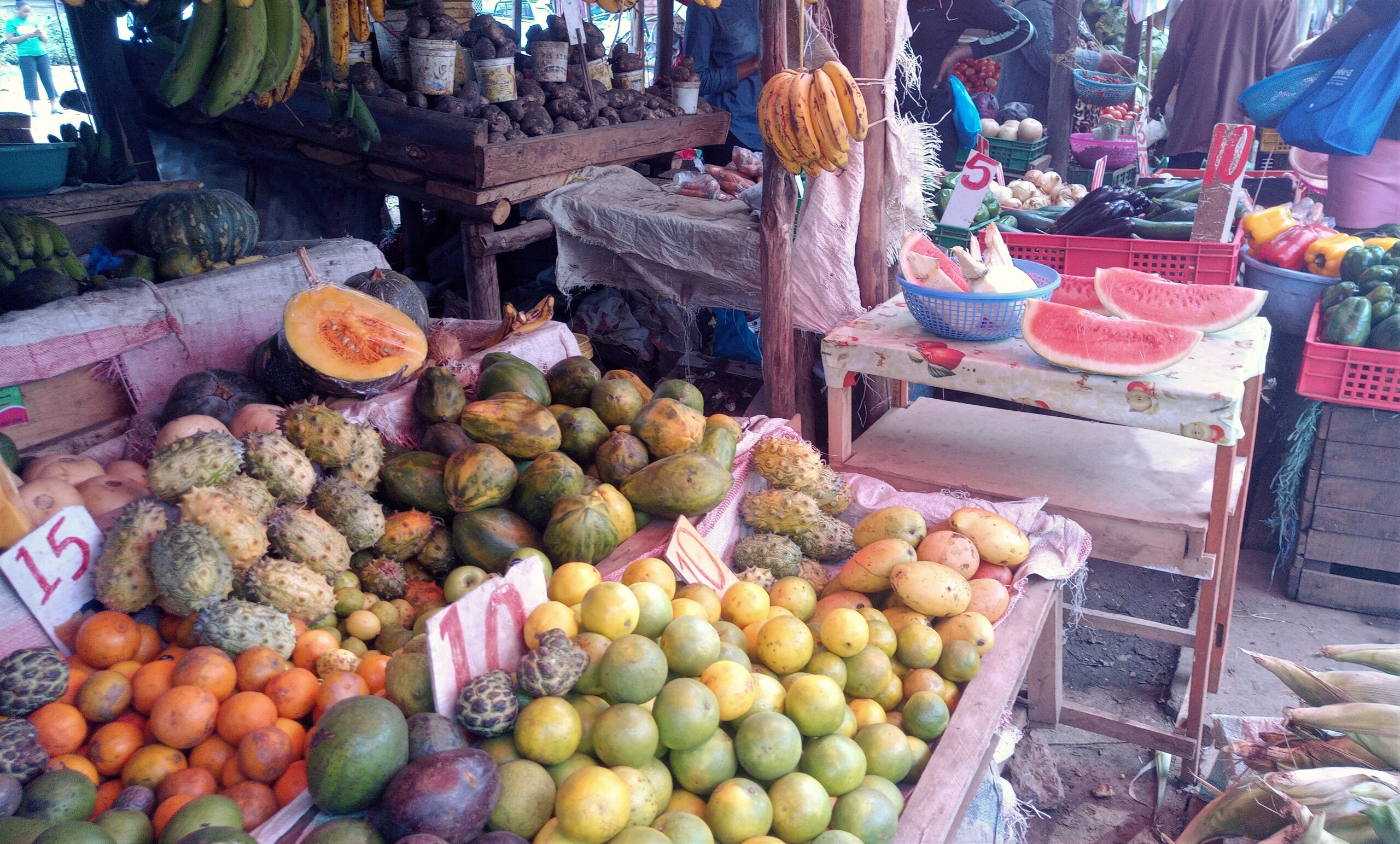 Twiga Foods is one of the most successful technology-enabled food distribution companies in Kenya. Founded in 2014, the company offers market-based solutions through an innovative business-to-business model. It connects suppliers with vendors operating micro, small, and medium enterprises (MSMEs), providing consumers with access to high-quality products and retail services. Over the past nine years, the company has grown tremendously. It has worked with more than 140,000 small retailers across Kenya, representing approximately 25 percent of the entire industry.
Through Twiga's cashless mobile-based application, vendors can place orders for various products (mostly fruits and vegetables). The company delivers orders within 24 hours, sourcing directly from farms, including smallholders. The direct linkages with suppliers, growing consumer demand, and use of mobile-based applications have allowed Twiga to build more robust and efficient supply chains. This has generated huge gains by (1) creating economic opportunities and business growth for suppliers and MSMEs, (2) providing a consistent supply of quality produce for MSMEs and consumers, (3) offering employment opportunities, especially for youth and women along the value chain, and (4) ensuring lower prices for consumers.
One of the unique features of Twiga's business model is its work with vulnerable populations, including youth and women business owners, targeting consumers in informal urban settlements. More than 65 percent of Twiga's vendors are women and at least 45 percent of all its vendors are youth ages 25 to 34. The company works with MSMEs in Nairobi within the informal neighborhoods of Kibera, Mathare, Kware, and Dandora, among others.
Twiga provides business training and support to the MSMEs in its network, helping to share insights on inventory management, pricing strategies, customer relations, and other relevant topics. This support helps retailers improve their operational efficiency and enhance their business experience. The company also provides credit to food retailers, allowing them to access inventory even when they have limited upfront capital. This helps retailers maintain a consistent supply of products for their businesses.
Twiga also collaborates with research and development organizations, including the CGIAR Initiative on Sustainable Healthy Diets through Food Systems Transformation (SHiFT). The company uses research findings to support its data-driven decision-making as it continues working to improve the African food system.  Moving forward, collaboration between MSMEs and innovative companies—like Twiga and others—could help food systems transformation lead to improved dietary outcomes in developing countries.
This research is part of SHiFT's work on MSMEs and the informal sector, also known as Work Package 2. SHiFT combines high-quality nutritional and social science research capacity with development partnerships to generate innovative, robust solutions that contribute to healthier, more sustainable dietary choices and consumption of sustainable healthy diets. It builds on CGIAR's unparalleled track record of agricultural research for development, including ten years of work on food systems and nutrition under the CGIAR Research Program on Agriculture for Nutrition and Health (A4NH). The International Food Policy Research Institute (IFPRI) and the Alliance of Bioversity and CIAT (the Alliance) lead SHiFT in close collaboration with Wageningen University and Research (WUR) and with contributions from the International Potato Center (CIP).
This news item was authored by SHiFT researchers from the Alliance, Christine Chege and Kevin Omondi Onyango, and edited by Claire Davis, IFPRI.
Header image: Display of produce by vendors in the informal neighborhoods of Nairobi, Kenya. Photo by Kevin Onyango/Alliance of Bioversity and CIAT.