TreesAdapt platform launched at GLF
From
Published on

18.11.22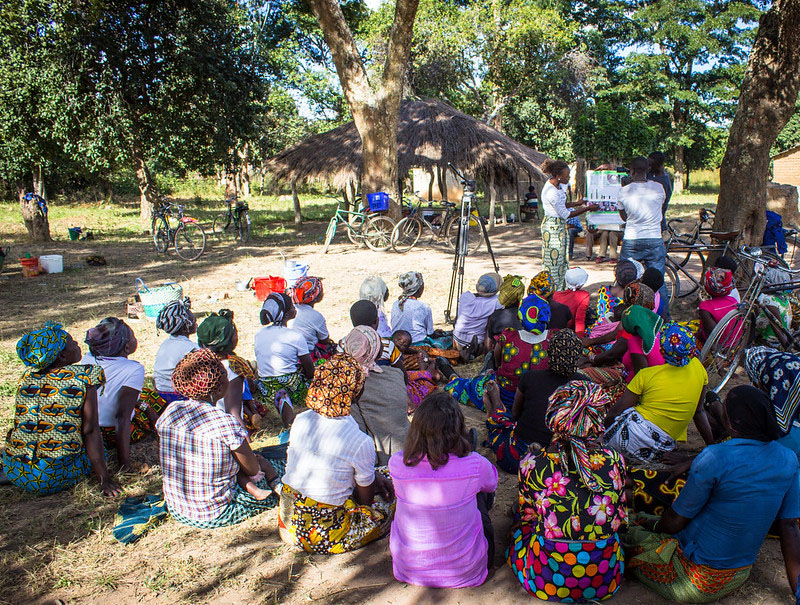 Knowledge and options to turn decisions into action
A new platform has been launched to help develop, implement and manage adaptation solutions in a drastically changing climate through forests, trees and agroforestry.
The TreesAdapt partnership platform aims to offer a complete suite of support for countries, public and private actors all along the climate change adaptation process, said Vincent Gitz, Director of Program and Platforms at the Center for International Forestry Research (CIFOR) and World Agroforestry (ICRAF) and coordinator of the TreesAdapt platform. This initiative was launched at the Global Landscape Forum (GLF) Climate 2022 event on the sidelines of the COP27 climate conference in Sharm El-Sheikh, Egypt 6–18 November 2022.
"A one-stop shop is necessary to provide the solutions with regards to the roles of forests and trees to the adaption agenda, because forests and trees have many things to contribute," said Gitz, who introduced the partnership platform at the GLF event.
"Adaptation of forests and trees, adaptation with forests and trees, and mitigation with forests and trees are intrinsically linked," he added. The TreesAdapt launch is especially timely: the adaptation agenda is a key theme of the entire COP27 event, and given the breadth and acceleration of climate change, that will have dire consequences for agricultural and other systems.
"Globally, we are on a track to reach a 1.5 degrees C increase in temperatures by 2030 and  probably close to 2 degrees above preindustrial levels by 2050. What does this mean for forests, for agriculture systems, for cities? How can trees help cope and adapt, beyond just incremental change, but in devising new systems towards transformational change?" Gitz said.
He emphasized the importance of forests and trees to food and nutritional security for millions of smallholders; and how, by providing ecosystem services and products, trees are critical to successful adaptation of farming systems, households, and landscapes. That includes the shading and cooling effects from trees – essential for plants, animals, humans and cities – their contribution to water availability, infiltration and storage in the soil, as well as water quality and management of such risks as floods and droughts.