Thailand rice industry stakeholders receive training on improved postharvest management
From
Published on

15.12.17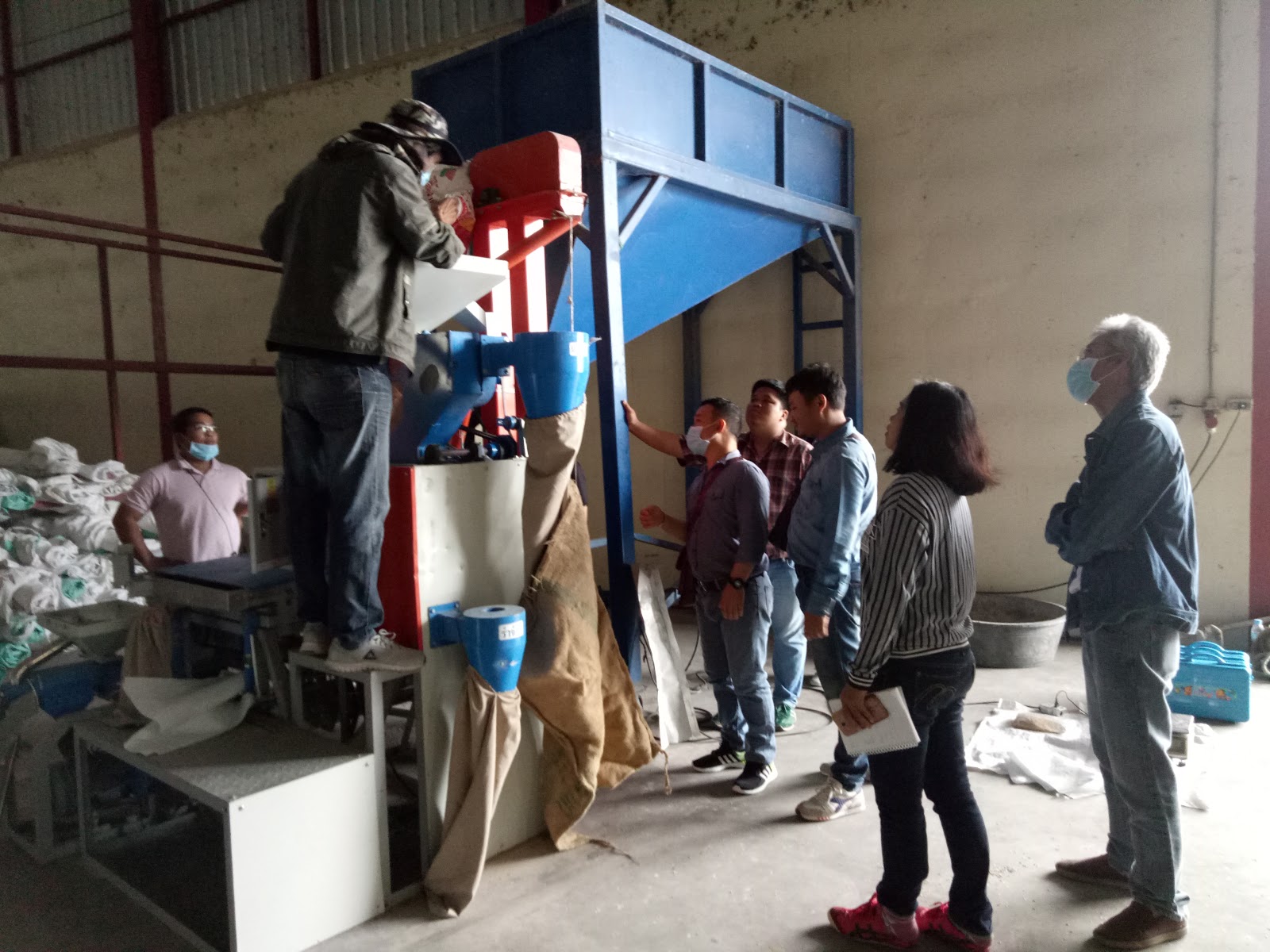 A training on post production rice processing was held in Nakhon Ratchasima and Chai Nat, Thailand, where participants learned about rice milling, best storage practices, and techniques to improve rice quality.
Through lectures and hands-on exercises, participants were able to experience evaluating the quality of cooked polished rice and brown rice through a taste test. They were also taught to analyze the differences in physical qualities of paddy stored in hermetic IRRI Super Bag vs. ordinary bag storage, and how to properly assess the quality of milled rice using the IRRI grain quality kit.
Natthaphong Tirasetphakdee, manager of Korat Yongsanguan Rice Mill, highly appreciated the training and said "I am happy to learn how I can optimize use of my rice mill and assess the quality of rice. I am very interested to explore further training at IRRI HQ especially in the post production course next year."
Mr Janjit Jongnoi, Production Manager of CP Rice Mill, said that the training is "very useful for us to significantly improve our operation and minimize losses in the post harvest operation of rice,"
By the end of the program, Martin Gummert, IRRI's Senior Scientist, expressed his appreciation to the attendees. "I appreciate the active participation of trainees and their commitment to understanding rice quality to meet the requirements of the market, especially of Kellogg's". He added, "If you need further assistance, I highly encourage you to keep in touch with IRRI, particularly the Postharvest Group. We can assist you in setting up the hermetic storage system and provide you with more information on rice post harvest through the Rice Knowledge Bank".
The training, facilitated by IRRI Engineers Joseph Sandro and Caling Balingbing, is part of the capacity building activities for a Kellogg's-funded project that supports research towards advancing sustainable rice post harvest drying and milling practices.
Learn more about IRRI (www.irri.org) or follow us on social media and networks (all links down the right column).