Strengthening food safety in Ouagadougou: Empowering chicken vendors for a safer culinary journey 
From
Published on

04.08.23

Impact Area
Funders

Bill and Melinda Gates Foundation, United Kingdom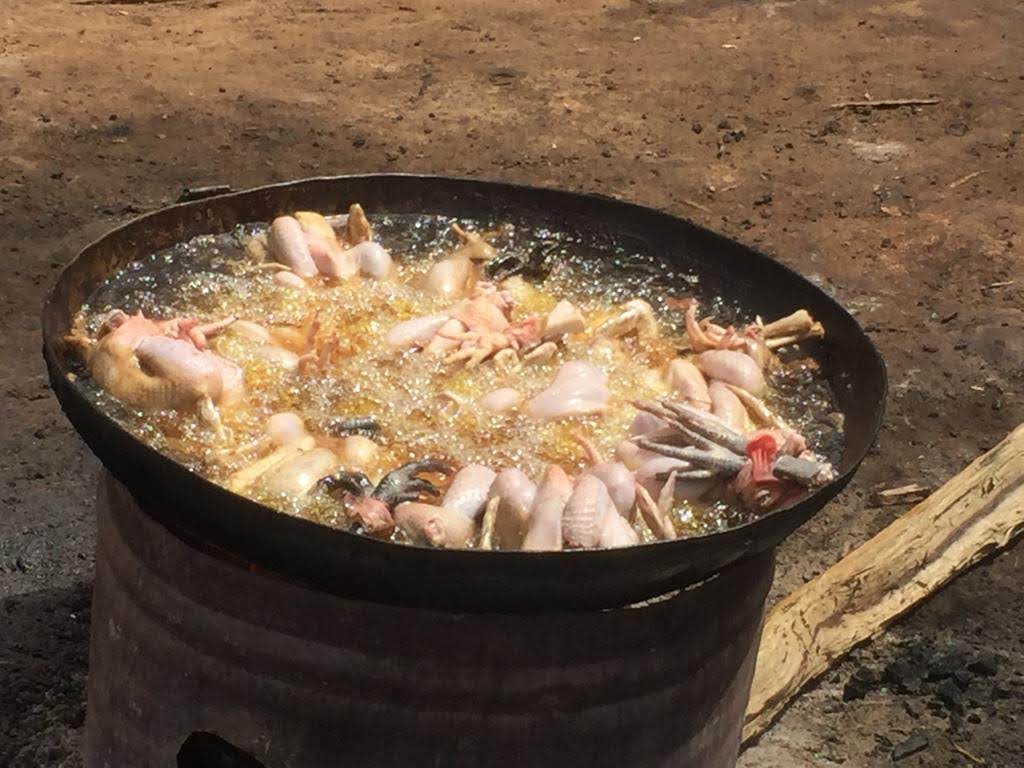 In the bustling streets of Ouagadougou, Burkina Faso's capital city, chicken reigns supreme. The streets are lined with informal vendors selling to the city's inhabitants.
Served either alone or with a side of raw tomatoes and onions, chicken has become the staple for many, and is mostly eaten outside of the household.
Seventy-five per cent of the chicken eaten comes from street vendors who sell upwards of 80,000 chickens per day.
Despite the popularity of chicken sold by street vendors, there is limited perception of food safety risks within the country.
A previous value chain assessment  revealed that the country's poultry consumers are at high risk of foodborne illnesses, due to unsafe transportation, slaughter and cooking techniques.
Foodborne disease not only causes devastating health impacts (in 2017, 1 out of 50 people in Burkina Faso fell ill from consuming poultry meat), but also contributes to productivity losses, medical expenses and other economic costs.
To combat this problem, the Urban food markets in Africa: Incentivizing food safety using a pull-push approach project, led by the International Livestock Research Institute, is being implemented to improve food safety in the informal market.
At the core of the project is the idea that 'pull' (demand for safe food by consumers), and 'push' (enforcement of food safety) approaches need to be implemented simultaneously, within an enabling environment, to influence behaviour and improve safety.
To date, the project has trained food safety regulators and launched a media campaign.
Now, the project is focusing on the heart of the informal food sector: the chicken vendors themselves.
The training program, which took place from 28 October to 26 November 2022 for the first group and from 17 April to 17 May 2023 for the second group, enhanced the knowledge of chicken street vendors around chicken preparation, hygiene practices and effective business management.
A gender-balanced team of six expert trainers, from the ministries of health, livestock, agriculture and trade, as well as the department in charge of food hygiene for the city, developed comprehensive training tools including manuals, modules, guides, pre- and post-training tests and other practical resources.
Photo: Deep frying of chicken at a market in Ouagadougou, Burkina Faso (ILRI/Michel Dione)