Strengthened partnerships with Madagascar ministry to advance agriculture sector
From
Published on

15.05.23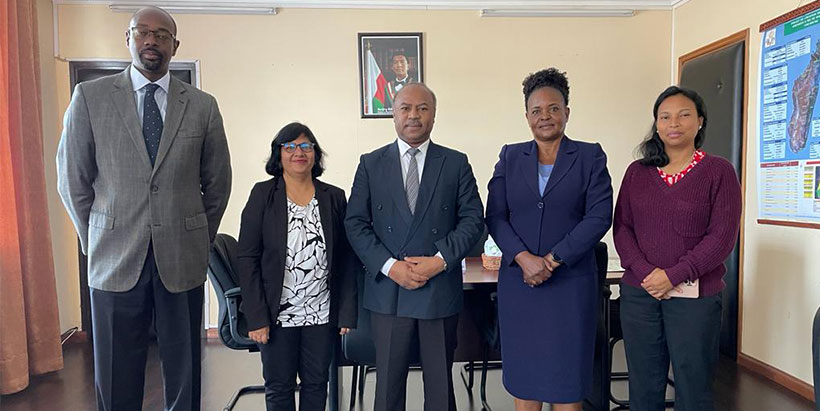 As Africa's leading partner in research for development, IITA–CGIAR is making significant strides in fostering partnerships with various stakeholders to transform agriculture in Africa. In a meeting on 11 April with the Ministry of Agriculture and Livestock of Madagascar, an IITA delegation led by the Director of Eastern Africa Hub, Leena Tripathi, discussed ways to develop the Malagasy agricultural sector by improving food security, enhancing nutrition, generating incomes, and creating employment.
The meeting focused on identifying the country's priority agricultural needs on crops for interventions, including maize, cassava, and soybean, and implementing IITA technologies and expertise to address these needs through strong partnerships. This followed discussions during Dakar 2 Summit in Senegal, especially the priority value chains.
The Minister of Agriculture and Livestock, Hon. Harifidy Ramilison, explained that the main challenge facing the agriculture sector in the country is cyclones and reoccurring droughts resulting in food insecurity in some regions, including the South-East and the Southwest of Madagascar. "The ministry wants technologies transferred to communities to address critical food security and nutrition challenges. Therefore, the ministry is keen to scale up technologies related to productivity, seed production, and processing," said Hon. Ramilison.