Showcasing banana hybrids at the 2023 Tanzania International Agricultural Trade Show
From
Published on

19.09.23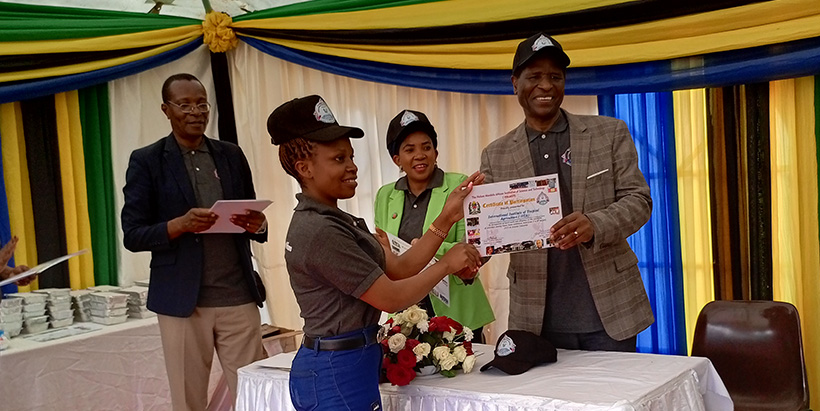 IITA, in collaboration with the Nelson Mandela African Institution of Science and Technology (NM-AIST) and Tanzania Agricultural Research Institute (TARI), participated in the 2023 national agricultural exhibition, famously known as Nanenane, which was conducted in Mbeya and Arusha regions.
Their participation at the exhibition aimed at showcasing, among other things, the progress of banana breeding implemented by the partnership of institutes aiming to improve the cooking banana varieties—Matooke and Mchare. The IITA team received the certificate of participation from the hosting partner (NM-AIST) in recognition of their hard work and diligence in executing activities that contributed to winning the NM-AIST Higher Learning Institutes award category.
Nanenane is an agricultural exhibition taking place annually in various Tanzanian regions from 1 to 8 August, where different organizations, institutions, and stakeholders within the agricultural sector showcase various technologies, providing insights, knowledge, and skills that largely focus on transforming the agricultural sector in the country. This year's theme—Youth and Women are the Firm Foundation of Sustainable Food Systems—aimed to attract more youth and women to engage in agriculture to create employment, improve livelihood, generate income, and ensure food security.