SHiFT formalizes collaboration with partners in Viet Nam
From

CGIAR Initiative on Sustainable Healthy Diets

Published on

26.09.22

Impact Area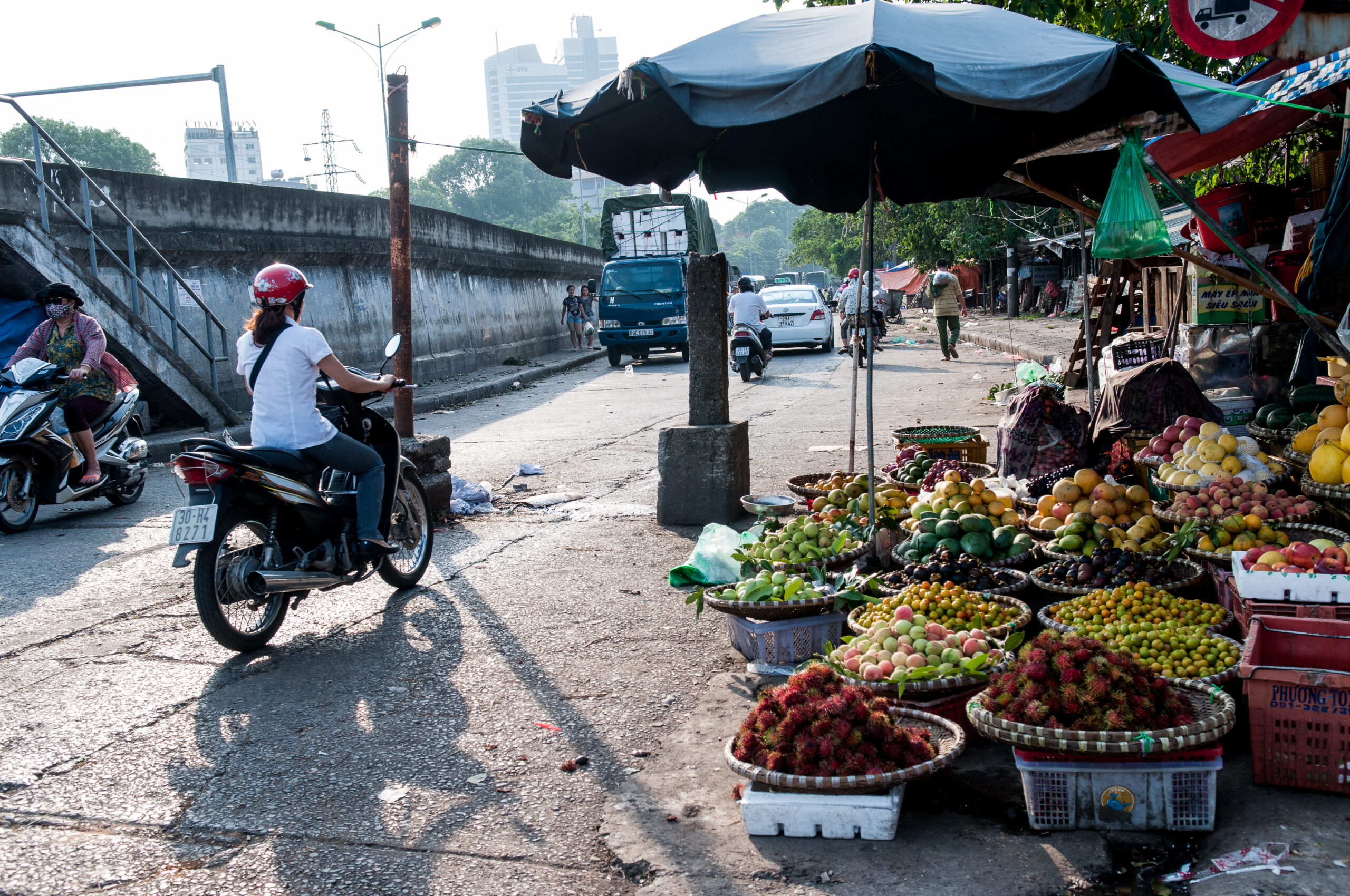 The new CGIAR Research Initiative on Sustainable Healthy Diets through Food Systems Transformation (SHiFT) and three partners in Viet Nam recently formalized their commitment to strengthen stakeholder engagement in food systems transformation for sustainable and healthy diets in Viet Nam. The International Food Policy Research Institute (IFPRI), on behalf of SHiFT, the Viet Nam Academy of Agricultural Sciences (VAAS), the Vietnamese National Institute of Nutrition (NIN), and the Institute of Policy and Strategy for Agriculture and Rural Development (IPSARD) signed a memorandum of understanding (MoU) to strengthen cooperation and collaboration towards this goal.
The MoU was signed by Dr. Marie Ruel, SHiFT Lead from IFPRI; Associate Professor Dr. Dr. Dao The Anh, Vice President of VAAS; Associate Professor Dr. Truong Tuyet Mai, Vice-Director of NIN; and  Dr. Tran Cong Thang, Director General of IPSARD.
SHiFT researchers from IFPRI, the Alliance of Bioversity International and the International Center for Tropical Agriculture (the Alliance), Wageningen University and Research (WUR), and the International Potato Center (CIP), collaborate with different types of stakeholders that support demand, innovation, and scaling in Viet Nam. VAAS, NIN, and IPSARD have a distinct role as SHiFT's Strategic Partners. These three Strategic Partners hold an advisory role, ensuring that SHiFT's activities are relevant to national policy priorities and that stakeholder interests and concerns are included in consultations and SHiFT's research. The Strategic Partners also help accelerate the dissemination of innovative, robust solutions emerging from the Initiative's work, which contribute to healthier, more sustainable dietary choices and consumption of sustainable healthy diets.
Viet Nam was an active participant in the 2021 United Nations Food Systems Summit (UNFSS) dialogues. The ongoing development of the National Action Plan for Transparent, Responsible, and Sustainable Food Systems Transformation (2022–2030) is a direct output of this process. SHiFT is working with VAAS, NIN, and IPSARD, plus the emerging multi-stakeholder platforms in Viet Nam, in order to support the planning and implementation of activities supporting the food systems transformation process in the country.
Header image: Fruits being sold in an outdoor stall in Hanoi. Photo by Georgina Smith/CIAT from Flickr.