From

CGIAR Initiative on Sustainable Healthy Diets

Published on

23.06.23

Impact Area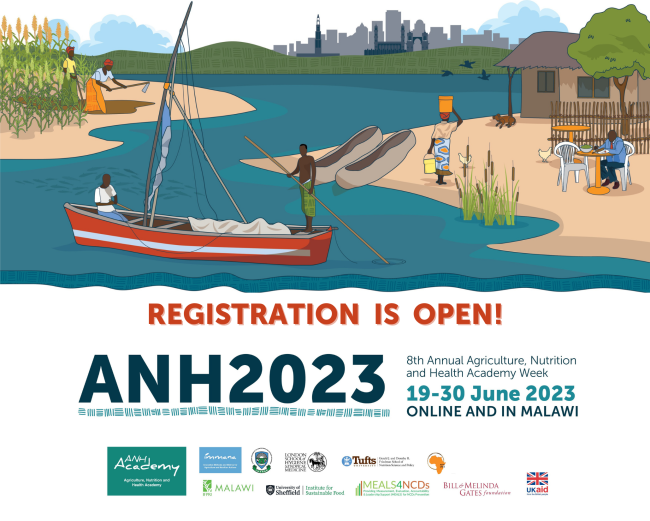 The CGIAR Research Initiative on Sustainable Healthy Diets through Food Systems Transformation (SHiFT) is participating in the ANH Academy Week 2023. The 8th Annual ANH Academy Week program will feature online Learning Labs (training workshops) from June 19 to 21 and one day of in-person Learning Labs on June 26 in Lilongwe, Malawi. The Research Conference will run from June 27 to 30 online and in-person from Lilongwe. The Research Conference includes invited papers, poster and panel sessions, and many opportunities for networking with other researchers and research users.
SHiFT researchers will share knowledge, data, and insights gained by way of poster and oral presentations, panel discussions, chairing discussions in seminars, leading Learning Labs, and as speakers at panel discussions in the conference.
SHiFT contributions to ANH2023
Title 
Date
SHiFT Focal Point 
Learning Lab: Strengthening causal inference from randomized controlled trials of complex interventions
Monday, June 26
Jef Leroy, IFPRI
Parallel thematic session A: Food system governance and political economy
Tuesday, June 27
Session chair:
Chris Béné, the Alliance
Fireside chat: TBA
Wednesday, June 28
SHiFT researchers helped organize this session with partners from other CGIAR Research Initiatives.
Parallel thematic session C: Nutrition in crises and protracted humanitarian contexts
Wednesday, June 28
Chris Béné, the Alliance
Parallel thematic session D: Food system programs: Impacts, processes and economics
Wednesday, June 28
Session chair:
Inge Brouwer, IFPRI & WUR
Side event: Improving fruit and vegetable intake through bundled food system interventions in urban Vietnam and Nigeria
Wednesday, June 28
Inge Brouwer, IFPRI & WUR
Alan de Brauw, IFPRI
Mark Lundy, the Alliance
Brice Even, the Alliance
Elise Talsma, WUR
Giulia Pastori, WUR
Parallel thematic session F: Innovative methods, tools, and metrics
Thursday, June 29
Thijs de Lange, WUR
SHiFT combines high-quality nutritional and social science research capacity with development partnerships to generate innovative, robust solutions that contribute to healthier, more sustainable dietary choices and consumption of sustainable healthy diets. It builds on CGIAR's unparalleled track record of agricultural research for development, including ten years of work on food systems and nutrition under the CGIAR Research Program on Agriculture for Nutrition and Health (A4NH). The International Food Policy Research Institute and the Alliance of Bioversity International and CIAT lead SHiFT in close collaboration with Wageningen University & Research and with contributions from the International Potato Center.