SAA to extend partnership with IITA to other hubs across Africa
From
Published on

07.06.22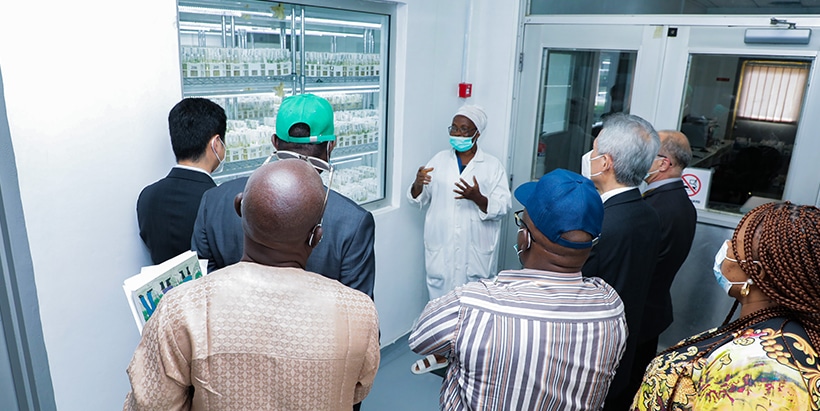 Representatives from the Japan and Kano office of Sasakawa Africa Association (SAA) visited IITA headquarters on 18 May. The team, led by SAA President and General Manager Dr Makoto Kitanaka, came to strengthen the relationship between IITA and SAA. To achieve this, SAA decided to identify new areas of partnership and extend the existing partnership to other countries where SSA and IITA hubs are located.
Kenton Dashiell, Deputy Director General, Partnerships for Delivery, welcomed the team and introduced IITA's activities and technologies through a video documentary.
Following the documentary, Kitanaka shared the purpose of the visit. He explained that the Memorandum of Understanding (MoU) that IITA and SAA signed in 2019 is not limited to Nigeria but cuts across Africa. Hence, the team wants to explore how this partnership can extend to other SAA and IITA hubs in Africa, such as Ethiopia, Mali, Uganda, and the Sahel region. "The link between research and extension services is great in One CGIAR. So, we want IITA to work with us on strategies to increase soil health and production for farmers," he said.