Registration systems for farmers' varieties: Ongoing policy dialogues and experiences from the field
From
Published on

06.05.20

Impact Area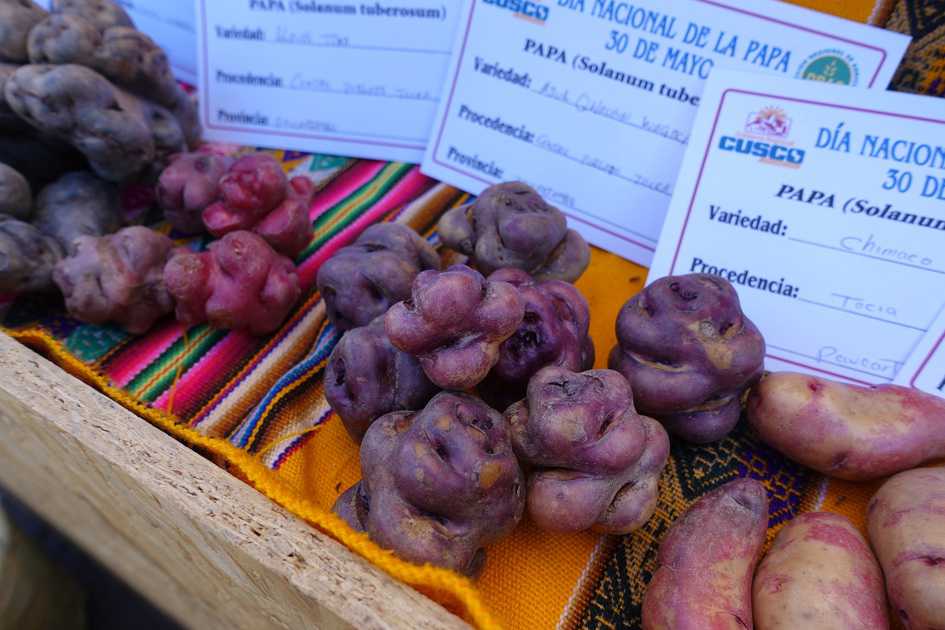 Why haven't farmers' varieties yet found a place in national and global seed markets? And what can be done to change this?
Khati señorita, Sak'ampaya, Chilltu and Wila Surimana are the names of four potato varieties developed by farmers in the Bolivian altiplano over successive generations of seed selection, exchange, and replanting. Bolivian farmers continue to cultivate and eat these and many other varieties developed and passed down by their ancestors, and further selected and improved by themselves. In addition to their bright colors and unique shapes, these varieties have attractive characteristics for farmers and consumers, such as adaptability to the harsh environmental conditions of the altiplano and unusually high iron and zinc contents.
Over the course of the last few decades, there has been a growing appreciation of farmers' varieties. In the field, their genetic heterogeneity lowers the risk of overall crop failure thus contributing to production system resilience. Because they increase production stability and resilience, farmers' varieties sometimes outperform varieties coming from formal breeding programs, especially when cultivated in difficult environments and in systems where farmers cannot afford other inputs such as agrochemicals. In addition, farmers' varieties are considered reservoirs of genetic diversity, to which plant researchers can go when they need to increase the genetic base of varieties and introduce valuable traits and characteristics in them.
Despite their current and potential value, farmers' varieties are usually not sold in the open market and tend to be limited to farmers' informal networks. Why is this? Why haven't farmers' varieties found a place in national and global seed markets?
---
Photo: Native potato varieties on display at the World Potato Congress 2018. H.Holmes/RTB (Flickr)