Rare white-faced whistling duck spotted in IITA's forest reserve
From
Published on

14.06.23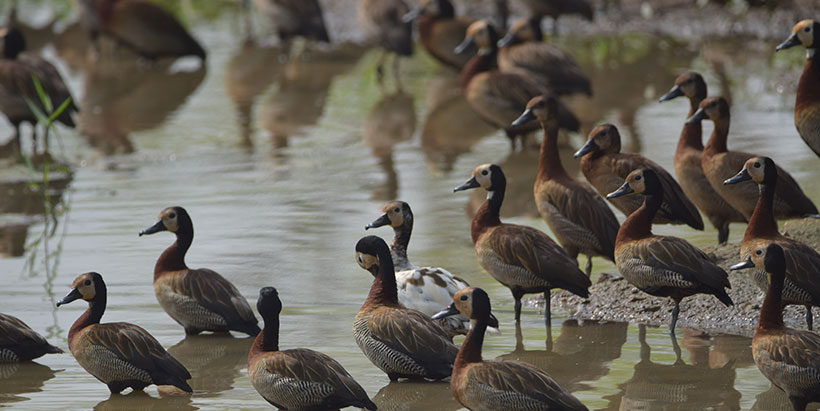 The IITA Forest Center is renowned for utilizing forest resources for conservation, research, education, and advocacy, part of its activities include conducting regular bird surveys to understand the population dynamics, dispersal probability, morphology, ecology, and breeding biology of birds in the IITA Forest Reserve, the environs, and out-station where reforestation projects are carried out.
During a recent survey carried out on the grounds of the Ibadan campus of IITA's headquarters, Forest Center Field Supervisor Ademola Ajayi sighted among a flock of ducks, one with unusual feather coloration.
"We were driving down the John Craig Dam when I spotted a duck with unusual plumage among a flock of 150 White-faced Whistling Ducks, Dendrocygna viduata", he said.
On closer inspection, he discovered it was an adult White-faced whistling duck based on its size, shape, head, and neck color.