Pressing for progress: IITA celebrates Women's Day 2018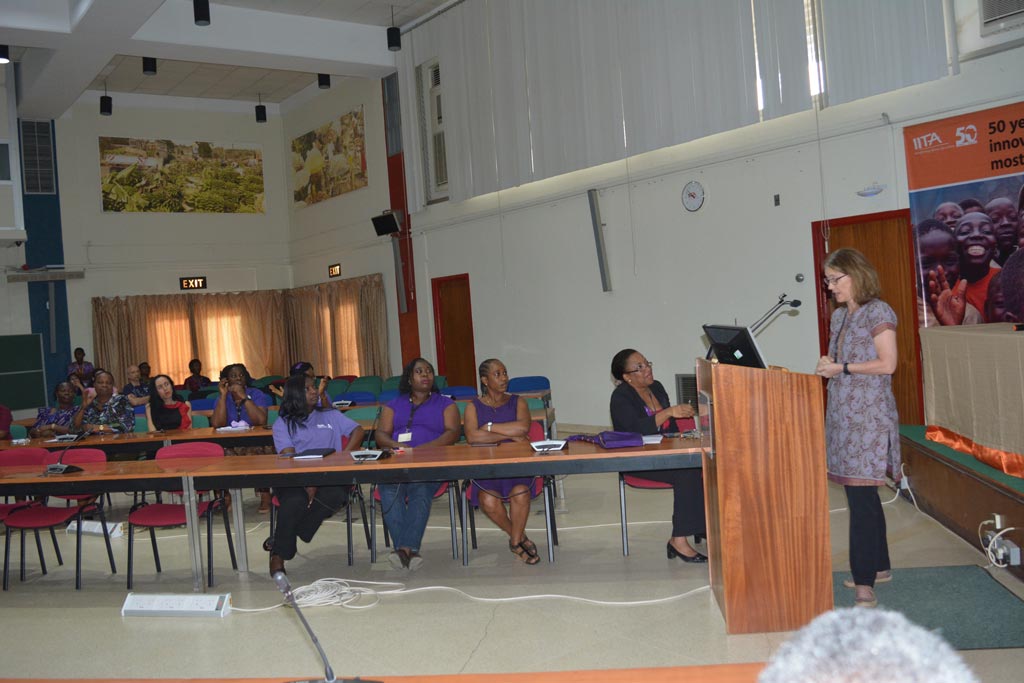 IITA celebrated International Women's Day (IWD) on 8 March with a seminar held at the IITA Conference Center in Ibadan. The event was attended by about 150 staff, with more than 100 connecting via webinar. The theme of the day was "#PressforProgress" and served as a call-to-action for all to push for gender parity and motivate and unite friends, colleagues, and whole communities to think and act in ways to encourage gender inclusiveness.
In his keynote address, IITA Director General Nteranya Sanginga appreciated the women and highlighted their accomplishments and milestones in different fields and at various levels of their careers. He also reassured IITA women of his continuous support and commitment as they push for progress while celebrating their social, economic, cultural, and political achievements.