Policy seminar: The political economy of COVID-19 and impacts on food policies around the world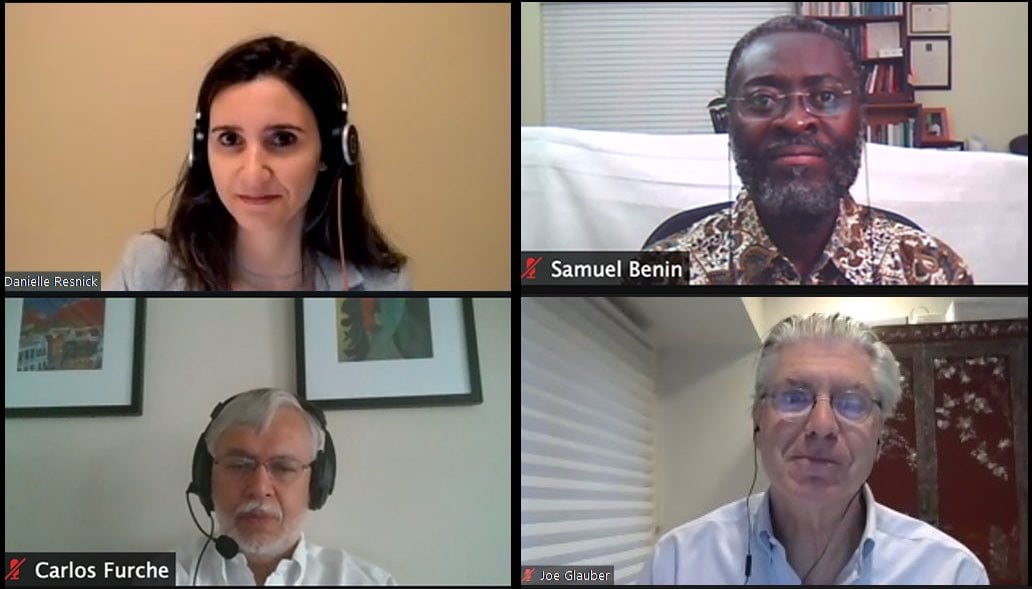 BY TIMOTHY KAROFF
The COVID-19 pandemic has delivered a major shock to global health and the world economy, and governments everywhere have responded with policy measures to limit the spread of disease and cushion the resulting economic impacts. Low- and middle-income countries face an array of problems, including food system disruptions, the risk of rising poverty, and growing debt. Crises typically test the ability of policy makers to manage different interests and incentives, and political economy dynamics—among governments, citizens, and the private sector—often shape the outcomes of these difficult balancing acts.
An Oct. 22 IFPRI virtual discussion explored some of the political economy dynamics emerging from the pandemic and their effects on food policies. COVID-19 has the potential to trigger major policy changes, IFPRI Director General Johan Swinnen said. "We know from research on political economy that changes in welfare and incomes and the distribution of income typically affects policies because it affects … the pressure that's put on political systems," Swinnen said.
Swinnen identified two ways the pandemic and control measures are affecting food security: By lowering incomes and employment rates, and by disrupting food systems and value chains. While similar shocks occurred during the world food price crisis of 2007-2008, the 2020 global food system disruption has been much greater in magnitude.
The discussion covered four key political economy issues.