Policy seminar: Information and collaboration both key to preventing food crises
From
Published on

11.12.20

Impact Area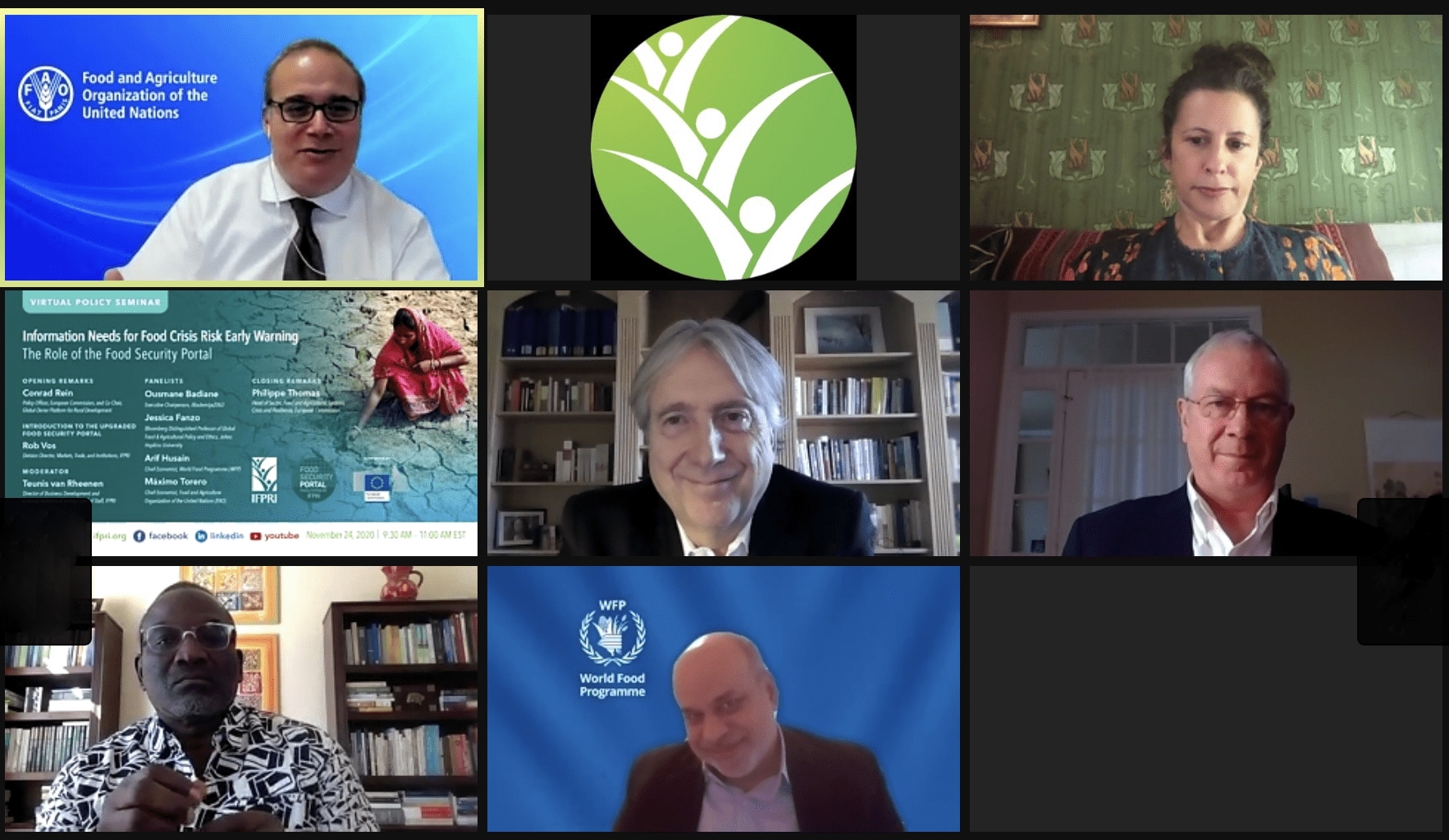 BY SARA GUSTAFSON
From the COVID-19 pandemic to persistent conflict to desert locust outbreaks, populations around the world have faced severe challenges to food security in 2020. The number of people suffering from chronic hunger is forecast to increase from 690 million in 2019 to as many as 822 million by the end of the year. A Nov. 24 IFPRI policy seminar examined how the newly upgraded Food Security Portal (FSP), funded by the European Commission (EC), can provide critical food security-related data, information, and risk monitoring to help governments and other stakeholders increase the resilience of food systems and cope with ongoing and future food crises.
The FSP's open access innovative tools have made it a global public good, particularly given the new challenges COVID-19 poses to food security, said Conrad Rein, EC Policy Officer and Co-Chair of the Global Donor Platform for Rural Development.
In 2010, the FSP launched its Excessive Food Price Variability Early Warning System in response to the 2007-2008 global food price crisis, said IFPRI's Markets, Trade and Institutions Division Director Rob Vos. Food prices for many staple commodities showed extreme volatility at the time, driving market uncertainty and causing problems for both producers and consumers. Many were concerned the COVID-19 pandemic would lead to similar food price volatility; but the FSP's volatility tool, which allows researchers to track daily price movements for several major commodities, has shown relative stability, Vos said.
Photo credit: IFPRI