Policy seminar: Doing more, doing better, and doing new on climate adaptation
From
Published on

24.09.19

Impact Area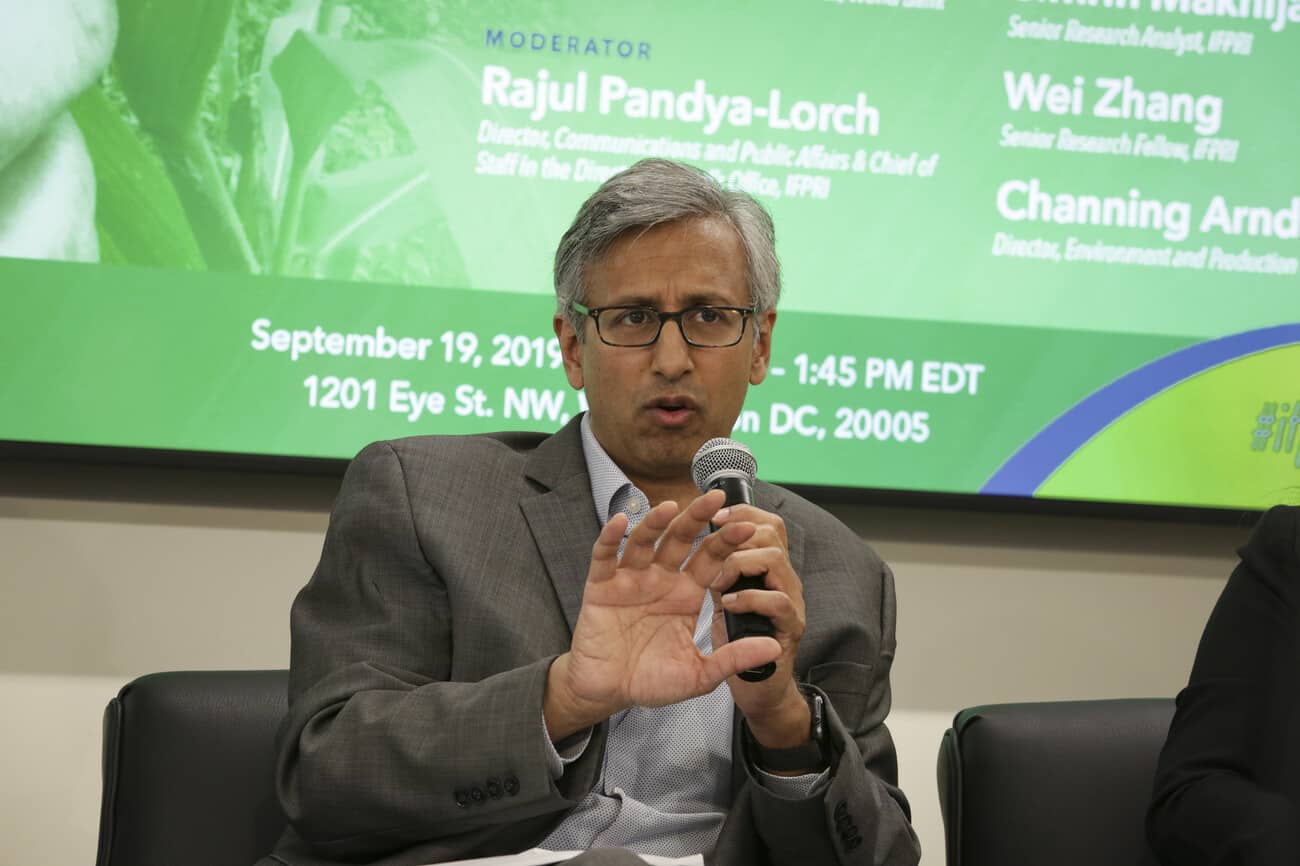 With the Sept. 23 UN Climate Action Summit and other events—including the recent release of the Global Commission on Adaptation's (GCA) flagship report—putting climate change squarely in the public eye, IFPRI researchers and guests outlined innovative approaches to climate challenges in a Sept. 19 IFPRI policy seminar.
Neil Watkins, deputy director of Agricultural Development & Nutrition at the Bill & Melinda Gates Foundation (BMGF), described how a few years ago, Bill Gates had challenged the foundation's agriculture team to raise the profile of smallholders—who are most affected by climate change.
Their situation is urgent, as the past few years have been particularly difficult, he said: "We're back at the levels of hunger that we saw in 2010, with conflict and climate change being two key causes." Climate change is also one of the key drivers of global inequality, he noted, and is increasing inequality in many parts of the world.
Photo Credit: Melissa Cooperman/IFPRI