Policy seminar: Advancing gender equality through agriculture and natural resource management
From
Published on

21.11.19

Impact Area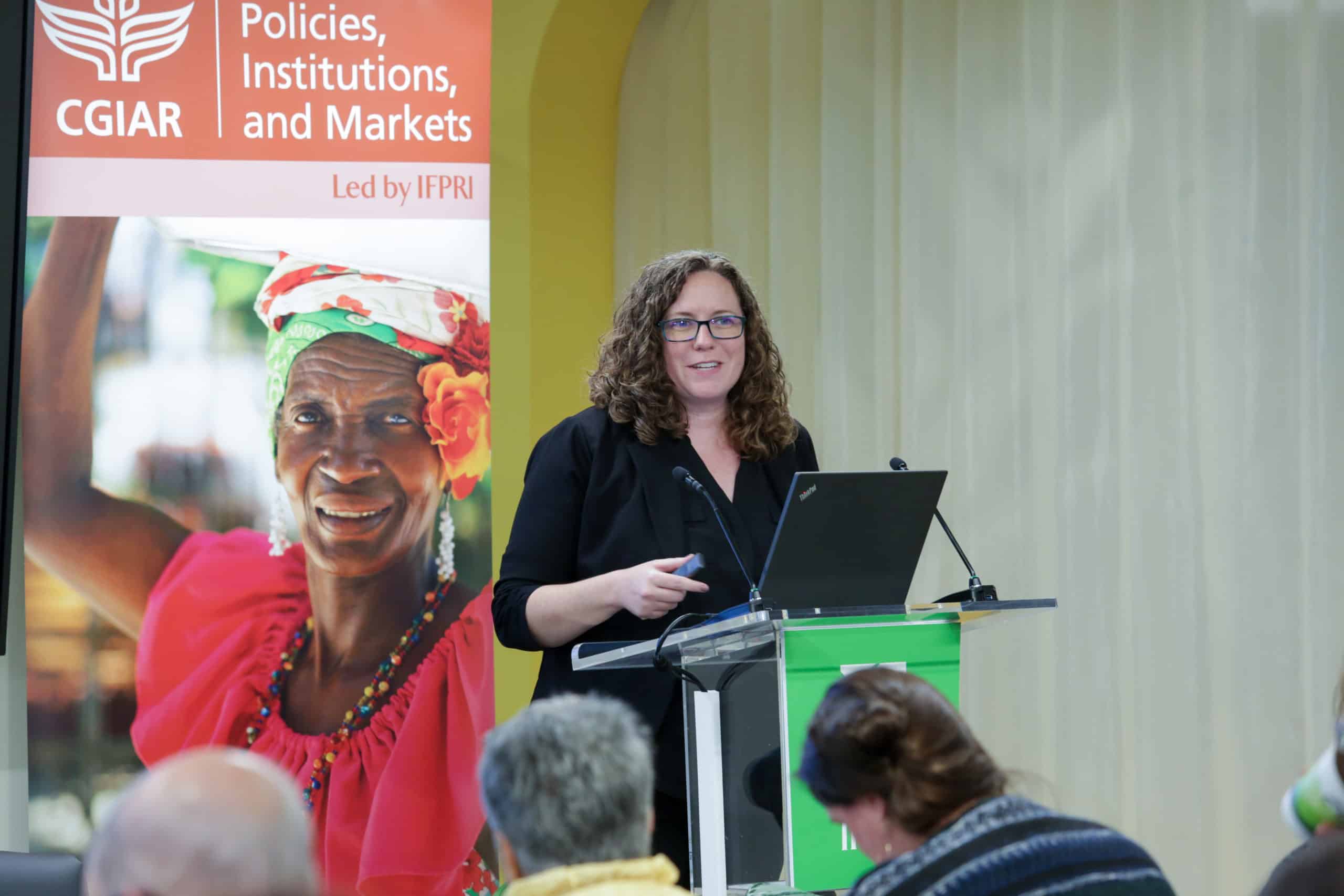 What does research reveal about how agriculture and natural resource management can advance gender equality? And why is it important to ask this question, rather than the more standard question of what gender analysis brings to agriculture and natural resource management? This was the focus of an Oct. 30 policy seminar, organized by the CGIAR Research Program on Policies, Institutions, and Markets (PIM) and IFPRI, to present key reflections from an upcoming publication on the topic.
The publication is a joint effort by authors from all CGIAR centers and research programs. The initiative is led by the CGIAR Collaborative Platform for Gender Research, hosted by PIM.
The authors aim to achieve three main objectives, said Rhiannon Pyburn of the KIT Royal Tropical Institute and Coordinator of the Gender Platform, in her introduction. First, to synthesize what we already know from the research undertaken within CGIAR. Second, to stimulate creative perspectives and new insights on this body of research. And third, to set a forward-looking agenda for gender research in the areas of agriculture and natural resource management.
Photo Credit: Jamed Falik/IFPRI