Partnerships: IITA visits NIHORT to strengthen collaboration
From
Published on

07.06.22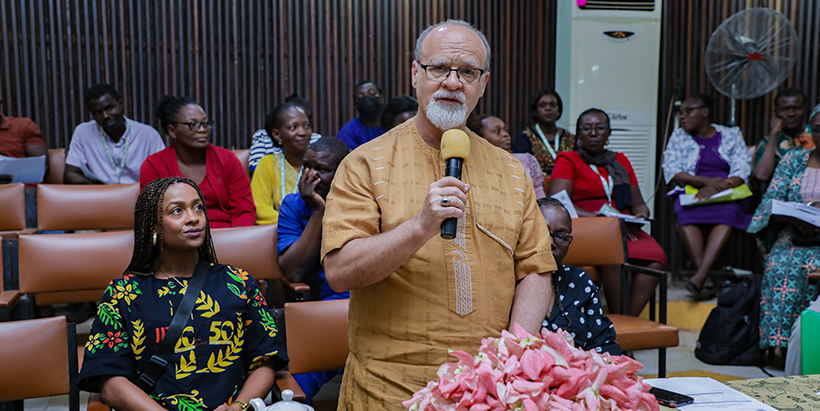 As part of IITA's activities in ensuring good collaboration with partners, Kenton Dashiell, IITA Deputy Director General, Partnerships for Delivery and his team visited the National Horticultural Research Institute (NIHORT) on 19 May. The visit aimed to strengthen collaboration with the Institute.
The Executive Director, NIHORT, Dr Lawal Attanda, appreciated IITA's team for the visit. He mentioned that NIHORT has been putting up commendable efforts to meet up with IITA to ensure the sustainability of humanity. Therefore, "we are setting a higher level of partnership between both institutes to give easy access to knowledge transfer and expand the scope of the Institute," he stated. In addition, he acknowledged IITA's scientists for the support they get from them.
Dashiell excitingly commended NIHORT on its great effort to improve the well-being of society in areas such as the recycling of waste. He also encouraged NIHORT to keep its heads high and scale-up its products.