Over a quarter of Congo Basin forests at risk of vanishing by 2050
From
Published on

16.11.22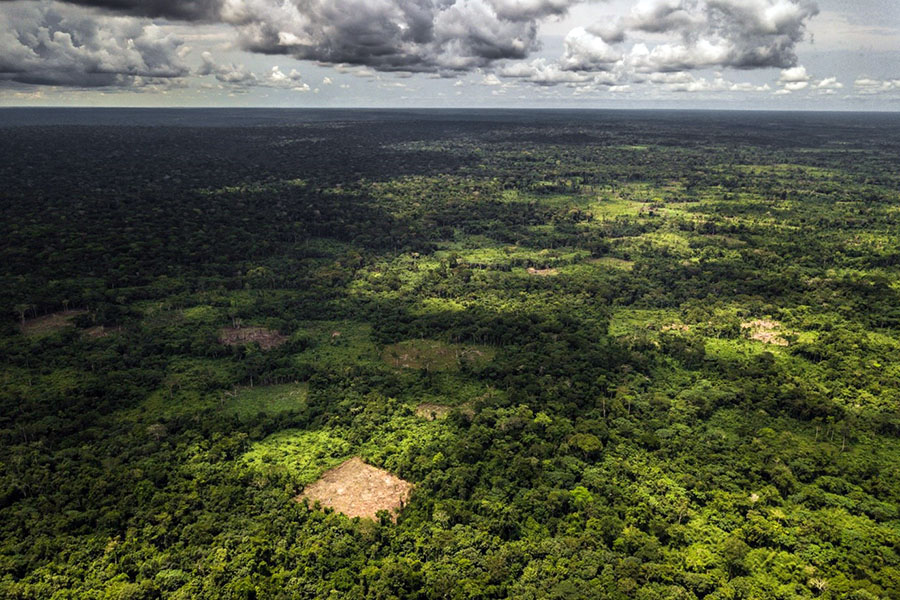 The loss of intact forests in Central African countries has skyrocketed since 2000, reaching an all-time high in the last five years, a new report shows
At least 27% of undisturbed rainforests in the Congo Basin present in 2020 will disappear by 2050 if the rate of deforestation and forest degradation continues unperturbed, a new report has shown.
There was an estimated 200 million hectares of evergreen and semi-deciduous forests in Central Africa, including Angola and Uganda, in January 2020 – with 184.7 million hectares showing no signs of disturbance, according to a report on the state of Congo Basin forests produced by the Observatory for Central Africa Forests (OFAC). Unfortunately, the rate of loss of intact forests has since then accelerated, with no fewer than 18 million hectares of forests disappearing so far.
The French version of the report was launched during the 19th Meeting of the Parties of the Congo Basin Forest Partnership, and the English version was released last week.
Authors of the first chapter of the report led by Juliette Dalimier indicate that there has been a significant increase in the annual rate of disturbance of the rainforest between 2015 and 2020, which topped 1.79 million hectare per year. In the decade preceding 2015, the yearly toll stood at 1.36 million hectares. The annual rate of disturbances has increased in all Central African countries since 2009.
The Democratic Republic of the Congo (DRC) stands as the first in Africa and the second in the tropical world with the largest remaining area of undisturbed tropical rainforest measuring 105.8 million hectares. Cameroon, Gabon and Congo show similar areas of intact forests ranging between 19.8 million hectares and 23.4 million hectares.
"To develop the report, the forest was mapped in terms of floristics, physiognomy and carbon stock. Management-volume inventory data collected by 105 forest concessions across Central Africa, excluding areas of high altitude and excess soil water, for the floristic mapping was also factored. Some 6 million trees over 30 cm in diameter and covering approximately 90,000 hectares were analysed, which enabled the researchers to categorize three floristic gradients based on climate, seasonality and maximum temperatures as well as human activity," Dalimier explained.