"Our seeds could start the next Green Revolution."
From
Published on

30.05.22

Impact Area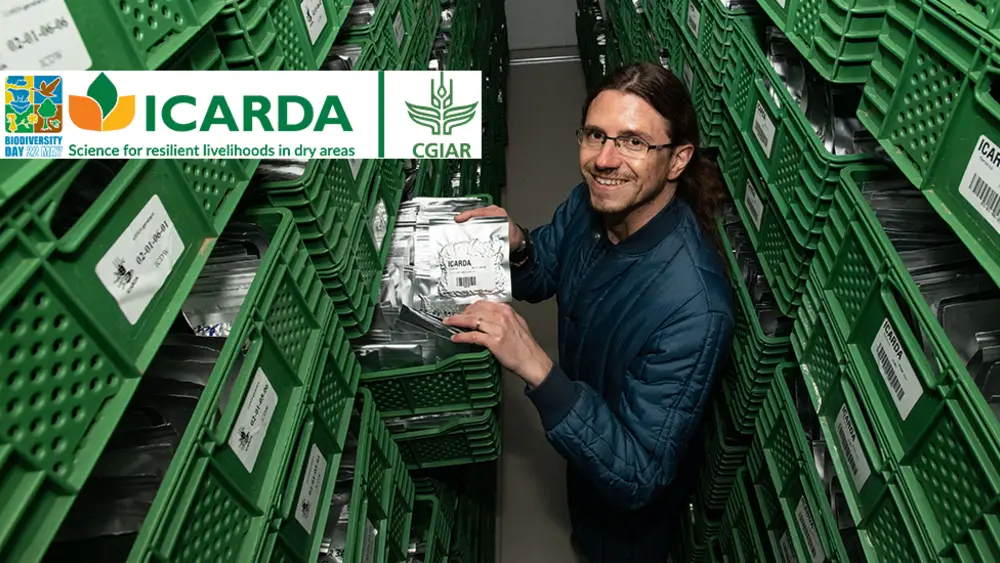 This year's World Biodiversity Day holds a particular significance for us at ICARDA. Just days ago, our new Morocco Genebank was inaugurated by Morocco's Minister of Agriculture in Rabat. The state-of-the-art facility holds a unique and remarkable collection of wheat, barley, chickpea, and lentil genetic material from the region and beyond. Agrobiodiversity constitutes the building blocks of genebanks and is the foundation of their role in protecting and utilizing this wealth of precious genetic material.
We interviewed Dr. Athanasios Tsivelikas, the Manager of the ICARDA Morocco genebank on his work in the utilization of the genebank's stored germplasm, and the genebank's collaboration with plant breeders to enrich food crops with novel, desirable traits to enhance food security in the dry areas and beyond.