On World Food Day, India PM Modi Endorses Biofortification to Address Malnutrition
From

HarvestPlus

Published on

22.10.20

Impact Area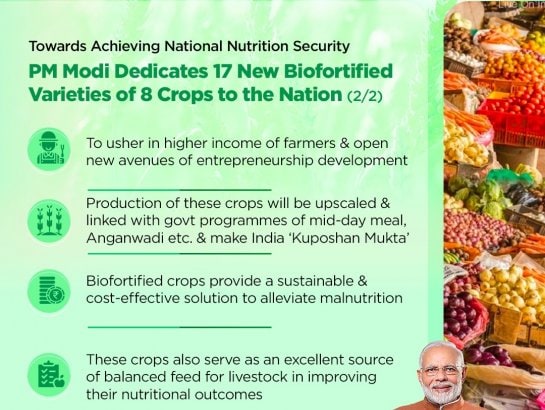 Indian Prime Minister Narendra Modi has given a strong endorsement to staple crop biofortification as a sustainable and cost-effective solution to alleviate malnutrition.
On World Food Day 2020, during a ceremony to mark the 75th anniversary of the United Nations Food and Agriculture Organization (FAO), the Prime Minister noted that common varieties of some crops lack key micronutrients that are essential for good health, and thus biofortified varieties were developed to overcome these shortcomings.
He also "dedicated to the nation" 17 recently-developed biofortified seed varieties of local and traditional crops, including wheat and paddy rice, that are being made available to Indian farmers. He  said this is an important step in strengthening the government's campaign to improve nutrition.