On a frugal continent of 'economic vegetarians', consuming more meat means longer, healthier lives—Economist
From
Published on

08.05.19

Impact Area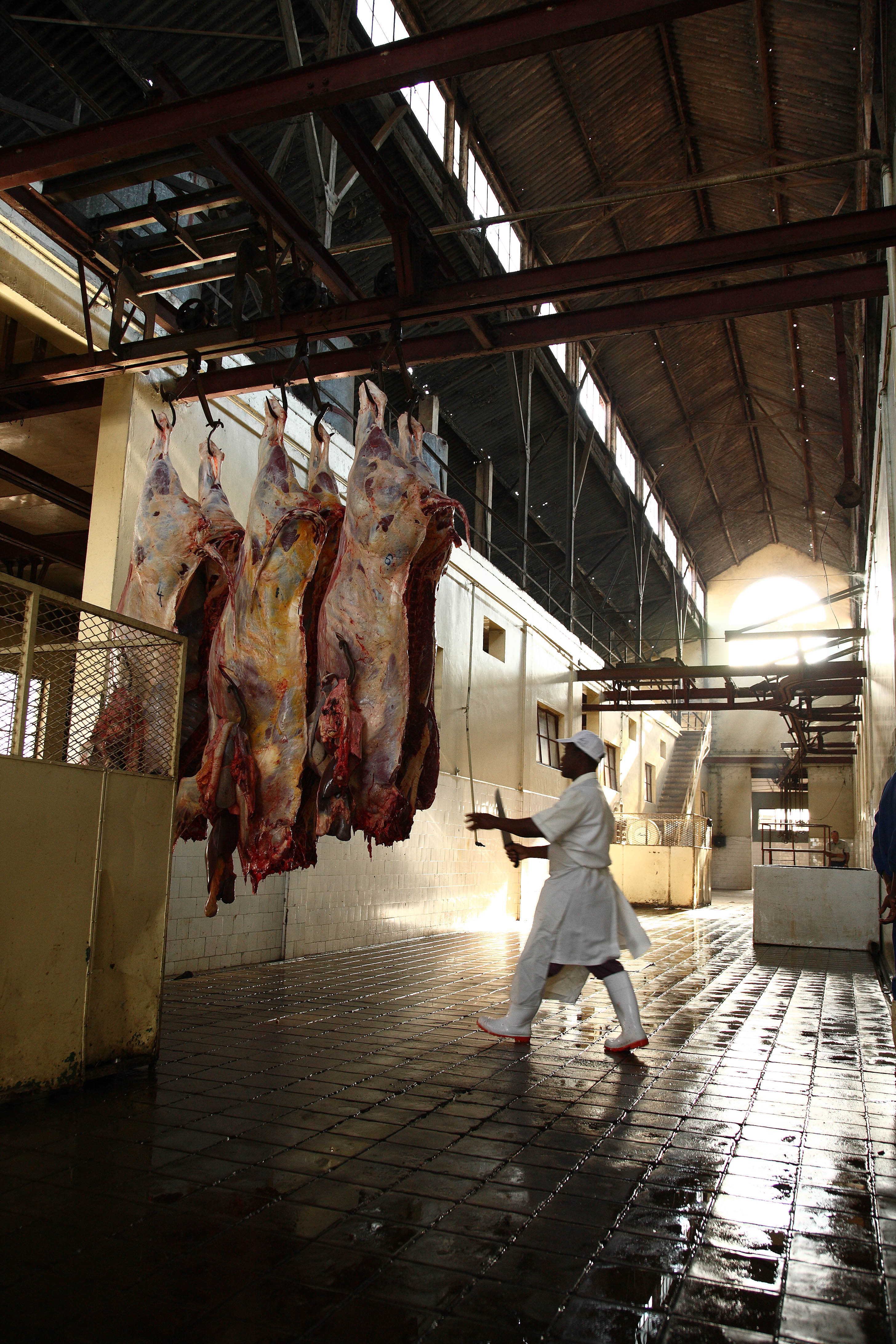 A slaughterhouse in Maputo, Mozambique (photo credit: ILRI/Stevie Mann).
The Economist reports that the future of food lies in Africa. And why that's a good thing. Read on to find out why.
As Africans get richer, they will eat more meat and live longer, healthier lives
'. . . Between 1961 and 2013 the average Chinese person went from eating 4kg of meat a year to 62kg. Half of the world's pork is eaten in the country. More liberal agricultural policies have allowed farms to produce more—in 1961 China was suffering under the awful experiment in collectivisation known as the "great leap forward". But the main reason the Chinese are eating more meat is simply that they are wealthier.
In rich countries people go vegan for January and pour oat milk over their breakfast cereal. In the world as a whole, the trend is the other way.
'In the decade to 2017 global meat consumption rose by an average of 1.9% a year and fresh dairy consumption by 2.1%—both about twice as fast as population growth. Almost four-fifths of all agricultural land is dedicated to feeding livestock, if you count not just pasture but also cropland used to grow animal feed. Humans have bred so many animals for food that Earth's mammalian biomass is thought to have quadrupled since the stone age (see chart).
'Barring a big leap forward in laboratory-grown meat, this is likely to continue. The Food and Agriculture Organisation (fao), an agency of the un, estimates that the global number of ruminant livestock (that is, cattle, buffalo, sheep and goats) will rise from 4.1bn to 5.8bn between 2015 and 2050 under a business-as-usual scenario. The population of chickens is expected to grow even faster.
The chicken is already by far the most common bird in the world, with about 23bn alive at the moment compared with 500m house sparrows.

Meanwhile the geography of meat-eating is changing.

The countries that drove the global rise in the consumption of animal products over the past few decades are not the ones that will do so in future.
'. . . On a planetary scale, the rise of meat- and dairy-eating is a giant environmental problem. Locally, however, it can be a boon. . . .
'It is largely through eating more pork and dairy that Chinese diets have come to resemble Western ones, rich in protein and fat. . . .
'Last year China overtook Brazil to become the world's second-biggest beef market after America, according to the United States Department of Agriculture. . . . [E]ven as the Chinese develop the taste for beef, Americans are losing it. Consumption per head peaked in 1976; around 1990 beef was overtaken by chicken as America's favourite meat. . . .
Despite eager predictions of a 'second nutrition transition' to diets lower in meat and higher in grains and vegetables, Western diets are so far changing only in the details. . . .