Novelty weed control method boosts SSA women cassava farmers
From
Published on

08.04.23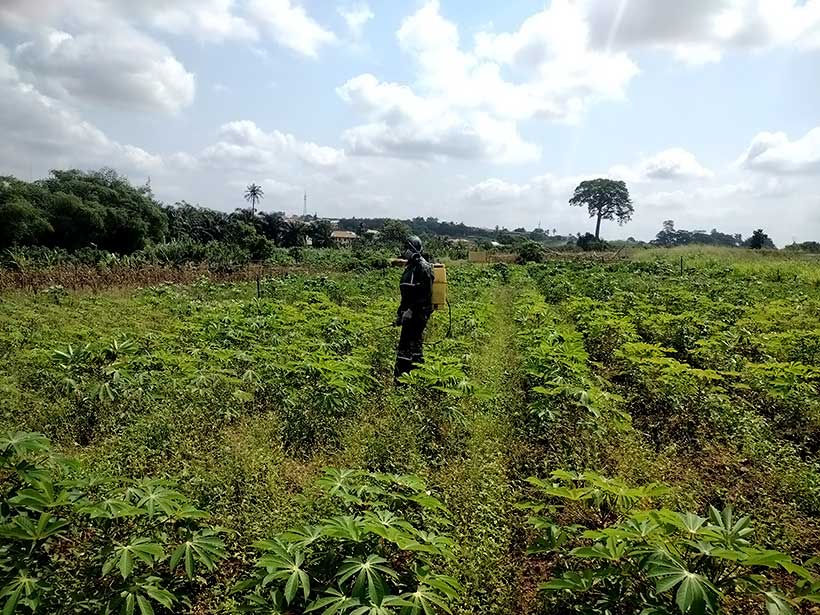 A new approach to controlling weeds in cassava will make life easier for millions of women smallholder farmers who produce the majority of the crop in sub-Saharan Africa (SSA).
Weeding is a tedious activity for smallholder farmers, but a new cutting-edge weed control method holds the promise of freeing women farmers from the drudgery of controlling weeds using the hoe and cutlass on cassava farms.
To resolve this weed control challenge, CGIAR–IITA established a Cassava Weed Management project that employs the use of good agronomic practices (GAP) plus safe and environment-friendly herbicides to control weeds.
Maria Egwakhide, a small-scale cassava farmer in Oyo State and Field Trial Supervisor at IITA, said that manual weeding is both time consuming and back breaking due to bending for hours.