Northeastern Nigerian farmers maximizing crop residues with the Stover Crusher
From
Published on

10.01.22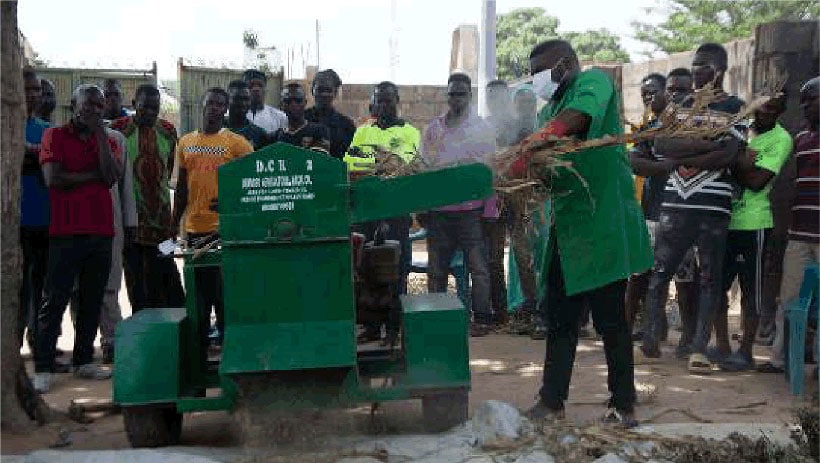 To assist smallholder, mixed-crop and livestock farmers in processing crop residues, USAID, through its Feed the Future Nigeria Integrated Agriculture Activity (IAA) being implemented by IITA and partner, International Crops Research Institute for the Semi-Arid Tropics (ICRISAT), is training these farmers to use the Crop Residue Utilization Machine or Stover Crusher.
In November 2021 alone, 1,470 farmers and herders (including 544 females) in Adamawa and Borno states participated in the Crop Residue Utilization and feed formulation training. The purpose of the training is to expose these farmers to the potentials and possibilities of the Stover Crusher.
Since commencing the training, beneficiaries continue to commend the efforts of the IAA for the intervention. They acknowledge the Stover Crusher's ability to crush large amounts of crop residues within a short period. Also, the farmers attest to how well they can utilize leftovers on their farms for income generation and maximum profit. For these agriculture producers, using the machine automatically translates to a "zero-wastage" situation wherein no residue is left to be burned, and the environment is better protected.