NIHORT to increase partnership scope with IITA
From
Published on

22.04.22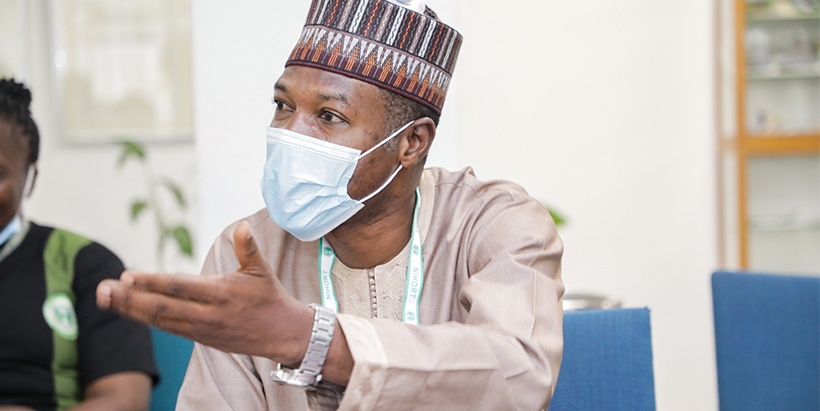 IITA partners with both international and national organizations to transform African agriculture. National Horticultural Research Institute (NIHORT) is one of the national institutes that has been in partnership with IITA for years, as both institutions have the mandate to improve livelihoods through agricultural research.
Hence, on 1 April, the new NIHORT Director and CEO, Dr Lawal Attanda, visited IITA to strengthen the existing partnership between the two institutions and propose new areas of collaboration. Senior staff members from NIHORT accompanied Attanda.
Welcoming the delegation, IITA Deputy Director General, Partnerships for Delivery, Kenton Dashiell, noted that although both institutions already have a strong partnership, IITA is open to new areas of partnership. "IITA has a major program in research, and we hope you will find areas that interest you," he said.