Nigeria approves new names for top performing cassava varieties
From
Published on

26.09.20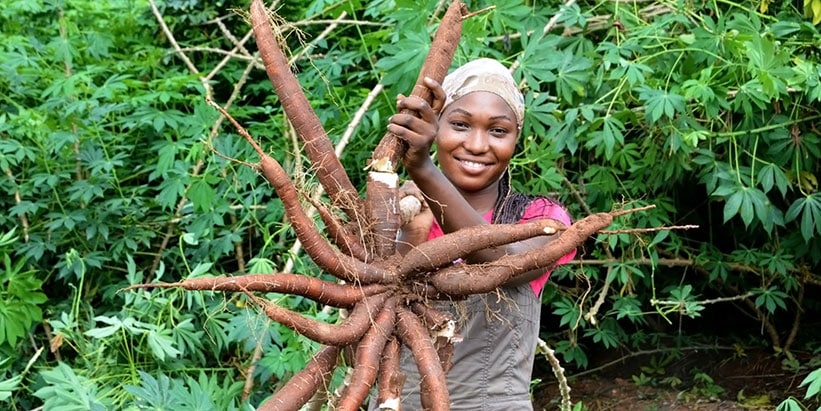 The Federal Government of Nigeria on Wednesday evening approved new names for 10 improved cassava varieties, as part of efforts to brand the root crop for easy identification, cultivation and marketing of cassava stems.
The branded varieties comprise 6 released varieties and 4 yet-to be-released varieties. The released varieties and their new names are as follows: IBA961632 (Farmer's Pride), IBA980581 (Dixon), CR36-5 (Ayaya), IBA070593 (Sunshine), and IBA980505 (Fine face). TME 419, a variety already popular among farmers, remained unchanged as TME419. The yet-to-be-released (pre-release) varieties and their new names are TMS13F1160P0004 (Game Changer), TMS13F1343P0022 (Obasanjo-2), NR130124 (Hope) and TMEB693 (Poundable).
The Director, Federal Department of Agriculture, Mrs Karima Babanginda, who moved for the adoption of the names on behalf of the government of Nigeria described the move as a 'welcome development.'
"Our farmers can now be able to identify the different cassava varieties," Mrs Babanginda said.
The naming of the varieties was facilitated by the Building an Economically Sustainable, Integrated and Economically Sustainable Cassava Seed System, Phase 2 (BASICS-II), that is being led by the International Institute of Tropical Agriculture (IITA) and the NextGen Cassava Breeding project (NextGen Cassava).