New TRANSITONS program tackles three roadblocks to scale up agroecology
From
Published on

24.11.22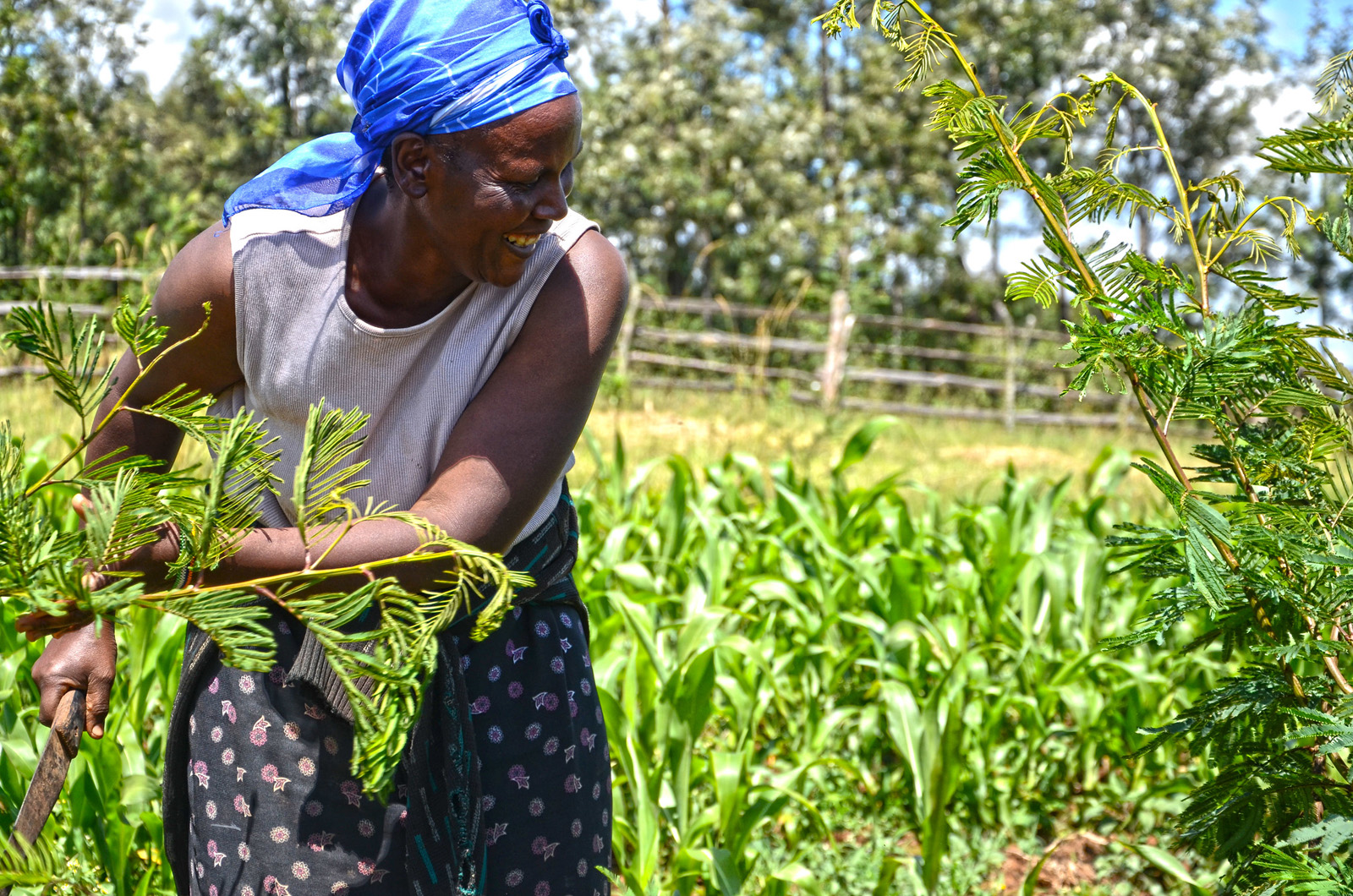 Empowering farmers is critical across all TRANSITONS projects, speakers say
Agroecology, as an approach, promises a more sustainable and resilient future for food systems through minimizing damage to natural resources, reducing use of chemical inputs (e.g., fertilizers), and increasing social inclusion. Yet, despite widespread support from social movements, agroecological transitions are still constrained by a lack of holistic performance metrics, top-down innovation systems, and weak incentives and investments by private and public sector actors.
These three 'lacks' are the impetus for the new CGIAR Program on Agroecological Transitions for Building Resilient and Inclusive Agricultural and Food Systems (TRANSITIONS), which was officially launched at an online event on 20 October and attended by almost 250 people. Over the next four years, the Agroecological Transitions program aims to empower farmers to make large-scale "climate-informed agroecological transitions" by developing innovative 1) holistic metrics, 2) farmer-inclusive digital tools and 3) traceable private-public sector incentives and investments for food systems across three continents.
All three projects will interact through the Transformative Partnership Platform on Agroecology (Agroecology TPP) and coordinate with global partnerships and initiatives, such as the World Business Council for Sustainable Development, the World Benchmarking Alliance and the one CGIAR initiative on Transformational Agroecology Across Food, Land and Water Systems.
The first TRANSITONS project (Metrics to support agroecological transitions) aims to develop holistic metrics to measure agroecological performance. It is led by Christine Lamanna, scientist at the Center for International Forestry Research and World Agroforestry (CIFOR-ICRAF).
"Metrics are a value statement," said Lamanna. "They show what we consider to be important and are the currency that enables decision making. The metrics we have for food systems now tend to be narrowly focused on agricultural productivity, yield or profitability. This approach fails to capture the environmental, social and livelihood data that are critical to sustainability."
In response, the Metrics Project will develop and test a novel set of performance metrics that farmers can use in the field to measure the multiple impacts of their activities — from yields and productivity to biodiversity and social inclusion. They will also develop guidelines and training programs for project managers, government agencies, and businesses.
The second project, led by Lini Wollenberg from The Alliance of Biodiversity and CIAT (The Alliance), will develop socially inclusive digital tools (ATDT). Wollenberg noted that many of the sustainable farming tools that currently exist are inaccessible or irrelevant to smallholders. Only one quarter of tools from a recent global review had farmer-driven content. Through the TRANSITONS program, her team will identify ways of better using digital tools to co-design new practices with farmers.