New advanced poultry facility combines art and science to boost nutrition and incomes in Ethiopia
From
Published on

21.04.18

Impact Area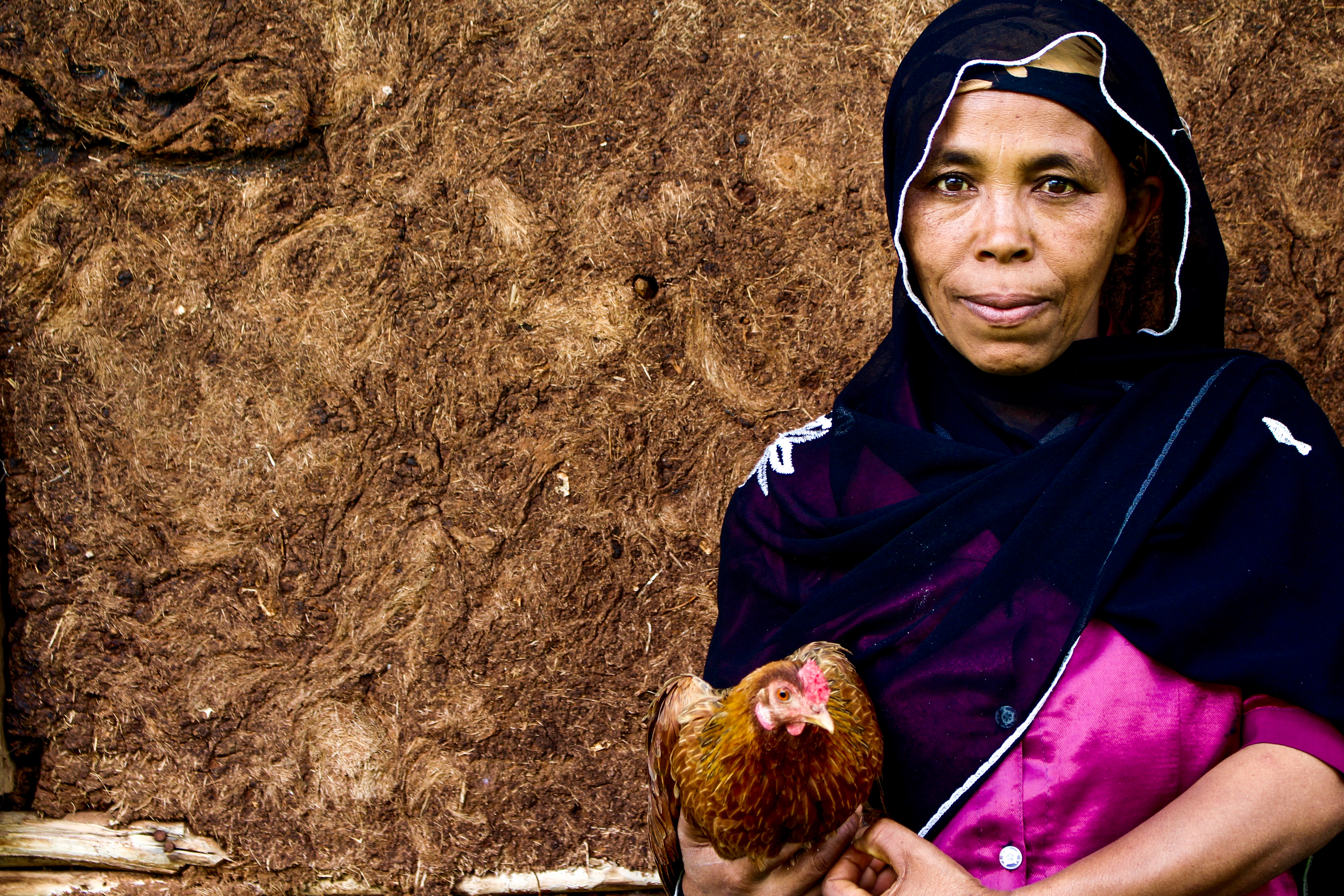 Adding a new dimension to the initiative is Belgian artist Koen Vanmechelen's 20-year-long artistic odyssey, which has involved creating some 20 generations of chickens that combine traits from breeds from all corners of the globe. His artistic crossbreeding project has culminated in the Cosmopolitan Chicken which livestock experts say is a potential treasure trove of valuable genetic traits.
The art installation Incubated Worlds includes photographs, videos and books that provide insights into the complex genetics of both Vanmechelen's many generations of poultry and an indigenous Ethiopian village chicken. The genomes of both birds have been sequenced by ILRI and other national and international scientists to study their wide variety of genetic traits. The scientists and artist say they want to give the public a greater appreciation of the importance of chicken genetic diversity to the economy and well-being of the country. The opening of Incubated Worlds will feature an address by ILRI director general Jimmy Smith and remarks from artist Vanmechelen.
Incubated Worlds is an advanced poultry research project, breeding facility and art installation in Ethiopia funded by the Biotechnology and Biological Sciences Research Council; the Roslin Institute, which is part of the Royal (Dick) School of Veterinary Studies of the University of Edinburgh; and the MOUTH Foundation, illustrates how chicken diversity can improve the livelihoods and nutritional outcomes of women and men smallholder farmers. The idea for Incubated Worlds emerged from the Bill & Melinda Gates Foundation-funded African Chicken Genetic Gains (ACGG) project, an ILRI-led Africa-wide initiative.