Minister lauds five-year program in Northern Tanzania for which IITA provided technical support
From
Published on

20.01.22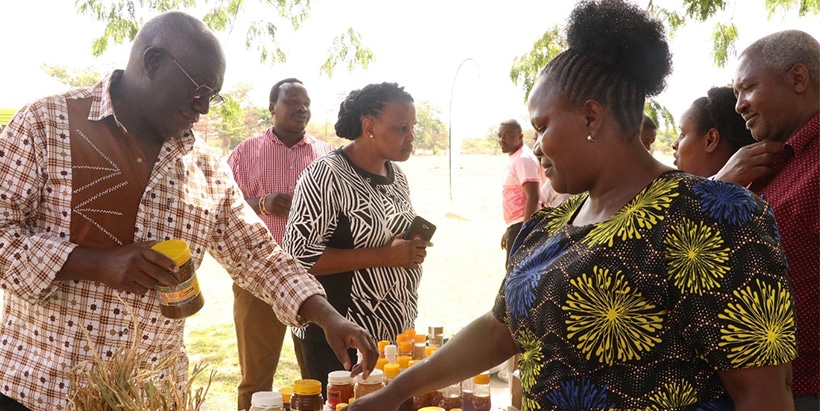 The Tanzania Minister of Agriculture, Hon Prof Adolph Mkenda, has praised the efforts and impacts of a five-year program in Northern Tanzania to develop the agriculture sector.
The program, funded by the Belgian Development Cooperation, brought together four partners—TRIAS, Iles de Paix (IDP), BOS+, and Rikolto. IITA, through the Africa RISING program, provided technical backstopping through one of the partners.
The Hon Minister was speaking at an event organized to mark the program's official ending and to celebrate its successes, where he was the chief guest. He complimented all the partners and actors in the program for supporting the government in addressing challenges in the agriculture sector.
The Hon Minister said the agriculture sector was still facing many challenges, hence the need for support from many partners. ''We need to identify the best way to work together and achieve long-lasting positive impact in the sector,'' the Hon Minister said.
Speaking at the event, the IDP Manager for Tanzania Ayesiga Buberwa praised IITA for bringing knowledge and technologies to support the sustainable intensification of agriculture for the rural farming communities in Northern Tanzania. She particularly singled out IITA's technical support to the program on postharvest management to reduce losses.