MEDIA RELEASE| Growing trees on farms in post-soviet Kyrgyzstan faces significant obstacles but there are ways to overcome them: first study's results
From
Published on

20.02.20

Impact Area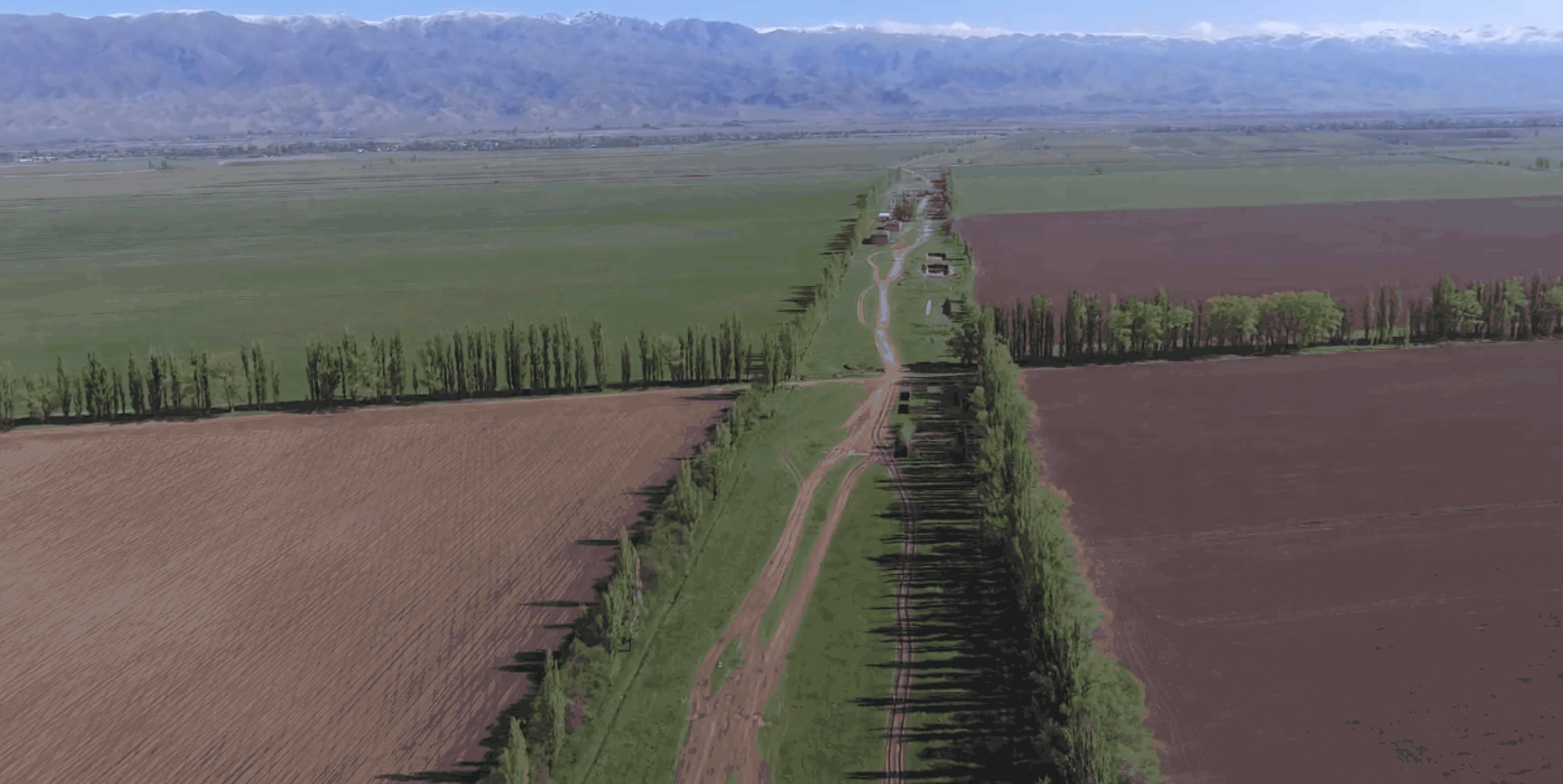 Nairobi, Kenya. 20 February 2020 – Small plot-sizes, as well as lack of information and external support, are the main obstacles to the adoption of the agroforestry practice of tree shelterbelts in Kyrgyzstan.
This is the main finding from the first study that looked at Kyrgyz farmers' attitudes toward tree shelterbelts and at ways to encourage uptake. The study, Farmer's perceptions of tree shelterbelts on agricultural land in rural Kyrgyzstan, co-authored by scientists from World Agroforestry (ICRAF) and Eberswalde University for Sustainable Development, was published in the journal Sustainability this February.
'The results of this study are relevant because adopting an ecosystem approach to agroecological systems is ever more widely recognized,' said Niels Thevs, scientist at World Agroforestry who co-authored the study. 'We do not only provide new insights into the challenges to re-introducing shelterbelts into Kyrgyz agriculture; we also show clearly that farmers' concerns have to be taken seriously when we want to develop strategies to promote environmentally friendly behaviour.'
Tree shelterbelts, that is, the planting of trees along the boundaries of agricultural cropland, were a commonly practised form of agroforestry in the Soviet Union. The large plot sizes of the 'kolkhoz' or collective labour system made farmland vulnerable to erosion from wind and shelterbelts helped protect the soil.