Making a millionaire out of a local farmer
From
Published on

09.05.22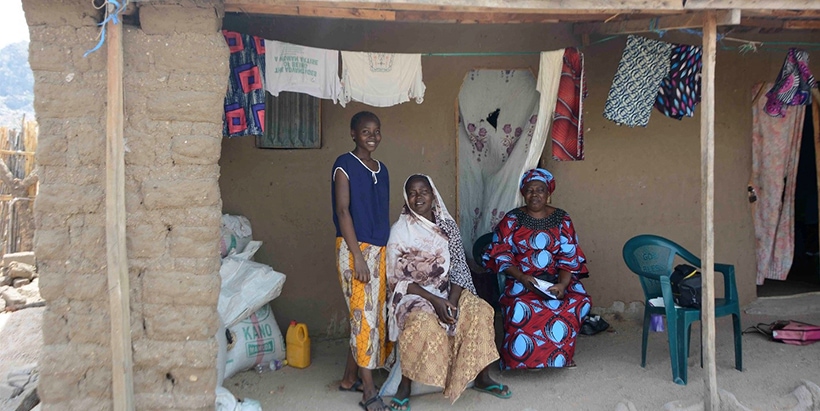 Forty-five-year-old Rebecca Ezekiel is a farmer in the Song Local Government Area (LGA) of Adamawa State in North-East Nigeria. A wife of a farmer and mother of 10, Rebecca grows rice, soybean, maize, and groundnut, but she is not a mere farmer.
Having been trained in good agricultural practices (GAP) by the USAID-funded Feed-the-Future Nigeria Integrated Agriculture Activity (IAA), Rebecca put the training to good use in cultivating these crops. She paid particular attention to all GAP conventions, including using IAA's improved seed varieties, correct fertilizer application, and spacing—a technique she was unfamiliar with.
"I have a big portion of land. I harvested so little whenever I planted, and I kept wondering what was wrong. IAA taught me how effective spacing would improve my yield. I was in the dark like many others, but IAA showed us the light. I tried all they taught us and was so surprised by how many bags I made," Rebecca narrated.