Just launched: CGIAR Initiative on Nature-Positive Solutions
From
Published on

05.05.22

Impact Area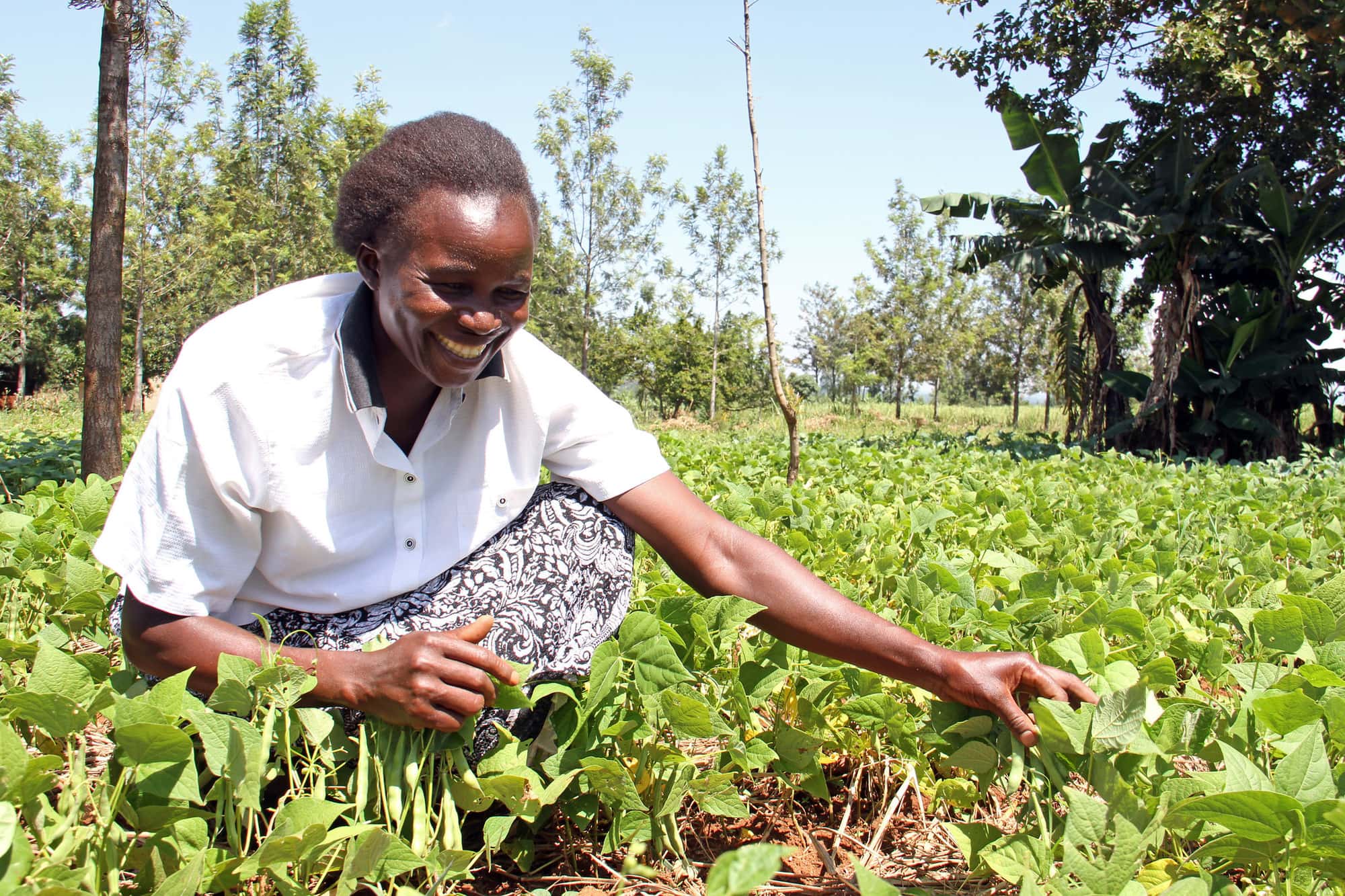 A new Research Initiative from CGIAR, which aims to re-imagine and co-create nature-positive food systems, launches this week in Kenya. It is part of a Portfolio that will deliver a new 10-year strategy to transform food, land, and water systems in a climate crisis. In this article, learn more about the purpose of this collaborative research.
Nature-positive approaches benefit people and the planet
Following on the heels of the COVID-19 global pandemic, the conflict in Ukraine has exacerbated world hunger, shown our dependance on imported staples (26 countries rely on Ukraine and Russia for over half of their wheat supply), and underscored the need for new research approaches to transform our food systems, as noted in a recent article in Nature. The homogenization of food sources and diets harms our planet with land degradation, extinction, and greenhouse gas emissions — and has urgent human impacts as well. The nutrition and livelihoods of smallholder farmers and their families are often the most affected by the ripple effects of global shocks.
Carlo Fadda, a CGIAR scientist at the Alliance of Bioversity International and CIAT, says that we must re-evaluate the true cost of industrial food systems:
"Cheap food is not so cheap, when you look at the impacts for the environment, farming communities, and consumers. Food production should support health, incomes, and ecosystems – we need research to inform a shift away from misaligned policies and incentives, and towards a nature-positive approach."
What makes up a nature-positive approach?

This holistic concept focuses on ensuring that agriculture helps us stay within planetary boundaries through:

1. Conservation of biodiversity
2. Management of biodiversity and natural resources to provide ecosystem services
3. Avoiding further degradation and restoring nature when necessary
4. Better management of waste and a circular economy

How the CGIAR Initiatives link research to action
Fadda is one of the minds behind a new CGIAR Research Initiative, "Nature-Positive Solutions for Shifting Agrifood Systems to More Resilient and Sustainable Pathways." This Initiative brings together CGIAR researchers to pool expertise around stewarding biodiversity and improving soil and water management, with a strong focus on ensuring opportunities for women, youth, and indigenous peoples.
The Initiative — which includes CGIAR researchers from the Alliance, the International Water Management Institute, the International Potato Center, the International Food Policy Research Institute, the International Center for Agricultural Research in the Dry Areas, the International Institute for Tropical Agriculture, and the International Maize and Wheat Improvement Center — launches this week in Kisumu, Kenya.
The Nature-Positive Initiative at a glance:

What are the main actions?

Working with stakeholders across agriculture, economic, environment, and natural resource management sectors at farm- and community-level, CGIAR researchers and partners will:

1. Boost critical ecosystem services and enhance social and economic benefits, including equality
2. Tackle the root economic and political causes of environmental degradation from agricultural production
3. Harness the power of nature-based solutions and ecosystem services alongside advances in digital agriculture and agronomy to reverse negative trends around natural assets, including climate, biodiversity, land, and water
4. Promote improved waste management and circular economy

Where is it focused?

Burkina Faso, Colombia, India, Kenya, and Vietnam

What global goals does this work link to?

SDGs: 2, 5, 6, 12, 13, 15
UNFSS Action Tracks: Nutritious Food, Nature-Positive Production, Equitable Livelihoods, Resilience
Read more about the Initiative here or visit the Initiative webpage.
Header image: In Kenyan seed systems, improved bush beans perform better than local varieties, but delivery systems to get them to farmers are key. Photo by: Stephanie Malyon/CIAT.