Is research capturing the multiple, overlapping climate risks farmers face?
From
Published on

04.12.19

Impact Area
Funders

United States of America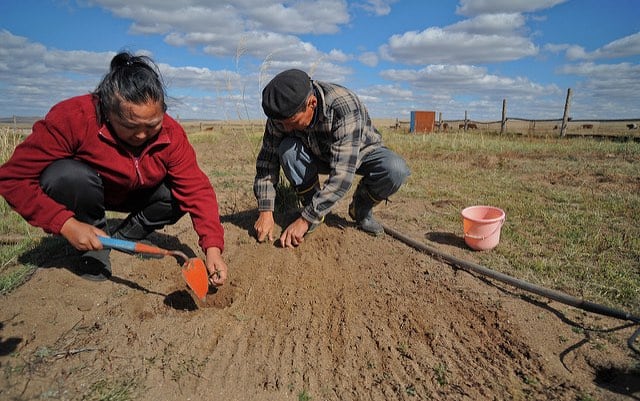 Second in a series of blog posts examining the role of risk in agriculture under climate change, in connection with the UN Climate Change Conference (COP25) in Madrid Dec. 2-13. Read the first post here.
The global agricultural sector faces the challenge of fulfilling the food and dietary needs of a growing world population while the conditions in which it operates grow increasingly uncertain. Farming is a risky business and farmers have always faced multiple risks. However, there is a general consensus that climate change will worsen the environment for agricultural production, and that a rising incidence of extreme weather, drought, and other climate-related events, along with higher economic volatility and political instability, will increase farmers' exposure to risks. These very diverse types of risks compound, reinforcing each other, and this can limit the effectiveness of plans intended to mitigate the negative effects of climate change and slow the adoption of climate change adaptation measures (IPCC 2019).
Development agencies and donors are aware of the importance of managing risk, and the expanding threats of climate change have only provided a stronger motivation to help farmers and governments to cope. Several recent initiatives have addressed the issue of managing risk in a more holistic fashion. Among these are the Platform on Agricultural Risk Management, the World Bank's Forum for Agricultural Risk Management in Development (FARM-D), the OECD's risk management and resilience experts group, and programs in the Center for Resilience. Since addressing multiple sources of risks seems to be shaping interventions and investments in many countries, we decided to examine the quality of support and the depth of knowledge provided by the existing literature on the subject. The results of our analysis, just published in Agricultural Systems, are quite surprising.
Photo Credit: Asian Development Bank