IRRI and partners enhance farmer livelihood through new rice straw composting technique
From
Published on

02.10.18

Impact Area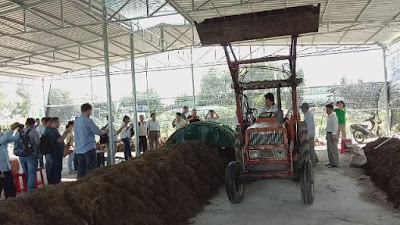 Rice straw is a natural byproduct of rice production. Each kilogram of milled rice produces around 0.7-1.4 kilos of rice straw, a potential additional income for smallholder farmers that usually end up being burnt due to convenience and lack of awareness on other rice straw management options.
With support from the Federal Ministry of Economic Cooperation and Development (BMZ), IRRI and its partners are developing and piloting technologies to facilitate the use of rice straw as an additional opportunity to enhance farmer income and improve sustainability of rice production.
Through the project "Scalable straw management options for improved farmer livelihoods, sustainability, and low environmental footprint in rice-based production systems", IRRI conducted a demonstration of a locally adapted compost turner in Vietnam last September 19.