IRRI-IAARD to accelerate impact delivery with new rice research hub
From
Published on

01.04.19

Impact Area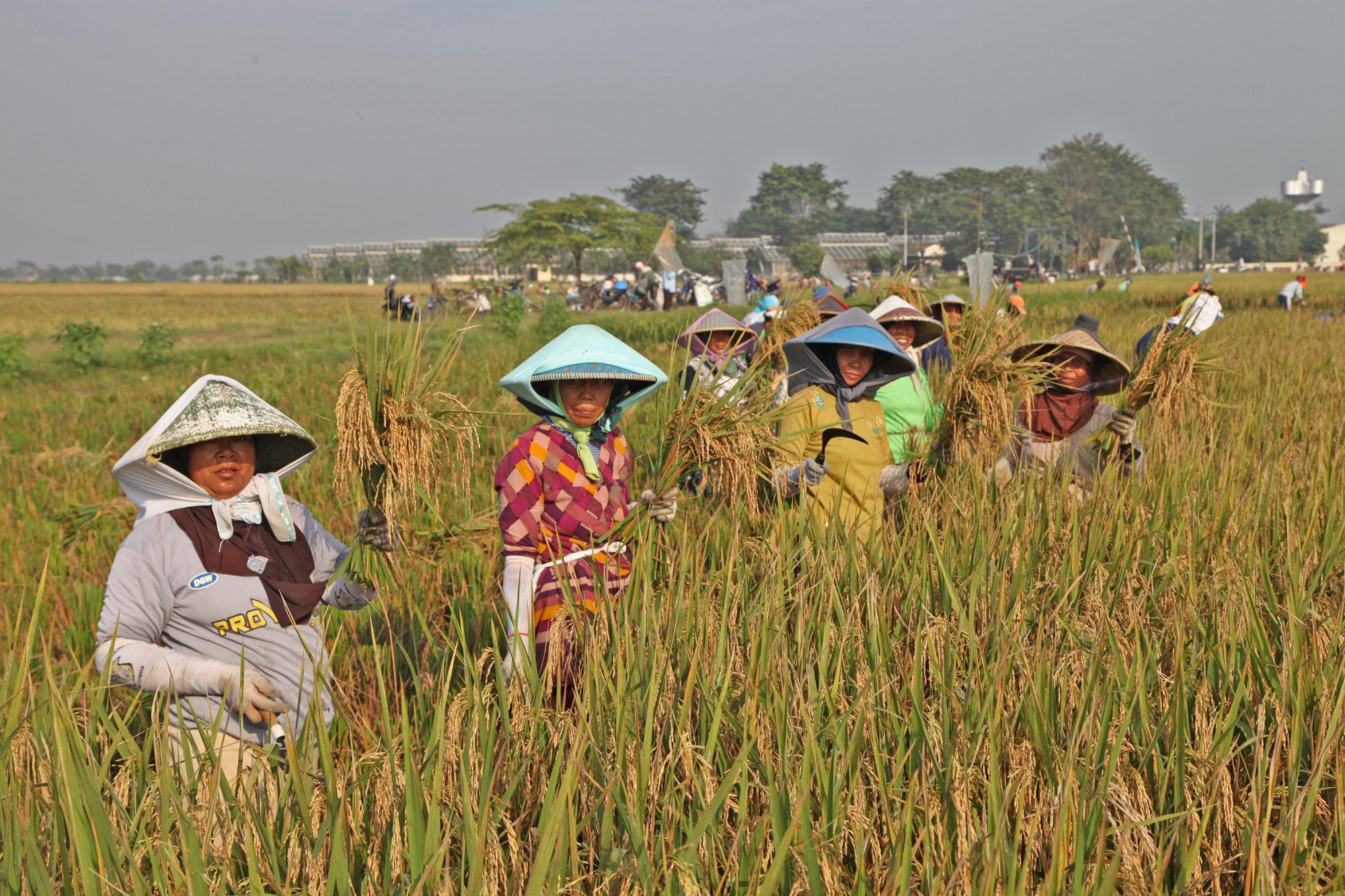 01 April, 2018 – BOGOR, INDONESIA – The International Rice Research Institute (IRRI) Director General Dr. Matthew Morell and the Indonesian Agency for Agricultural Research and Development (IAARD) Director General Dr. Fadjry Djufry opened the IRRI Indonesia Country office today. The new office will accelerate rice knowledge and technology transfer initiatives already underway in the country. This milestone comes on the heels of signing a host country agreement between IRRI and IAARD in 2018.
The agreement called for the accelerated sharing of research innovations, expertise, and policy support to help Indonesia attain its rice self-sufficiency goals and boost its rice research, training capacity, rice production, and rice-based livelihoods, in the face of climate change and undernutrition in Indonesia.
"We are grateful for the trust the Indonesian government has shown in IRRI's technologies and expertise. We are committed to working with IAARD and national partners to foster future-ready research and policy collaborations and help them deliver their vision of a lasting positive impact in the lives of the farmers and the country's economy," said Dr. Morell.
In recent years, emerging challenges, including declining water resources, labor shortages, changes in land use patterns, a growing population and the impacts of climate change continue to impede Indonesia's role in the world rice economy. IRRI estimates that Indonesia will need 38 percent more rice in the next 25 years, which means that either the average yield of 4.6 tons per hectare must rise to more than 6 tons per hectare to fill the gap or alternate solutions need to be developed.
In his new role leading IAARD, Director General Dr. Fadjry Djufry seeks to address this gap through the use of precision farming technologies and program collaborations. "These challenges have been affecting Indonesia's farmers and consumers for…