IRRI completes Excellence Through Stewardship global audit
From
Published on

26.04.23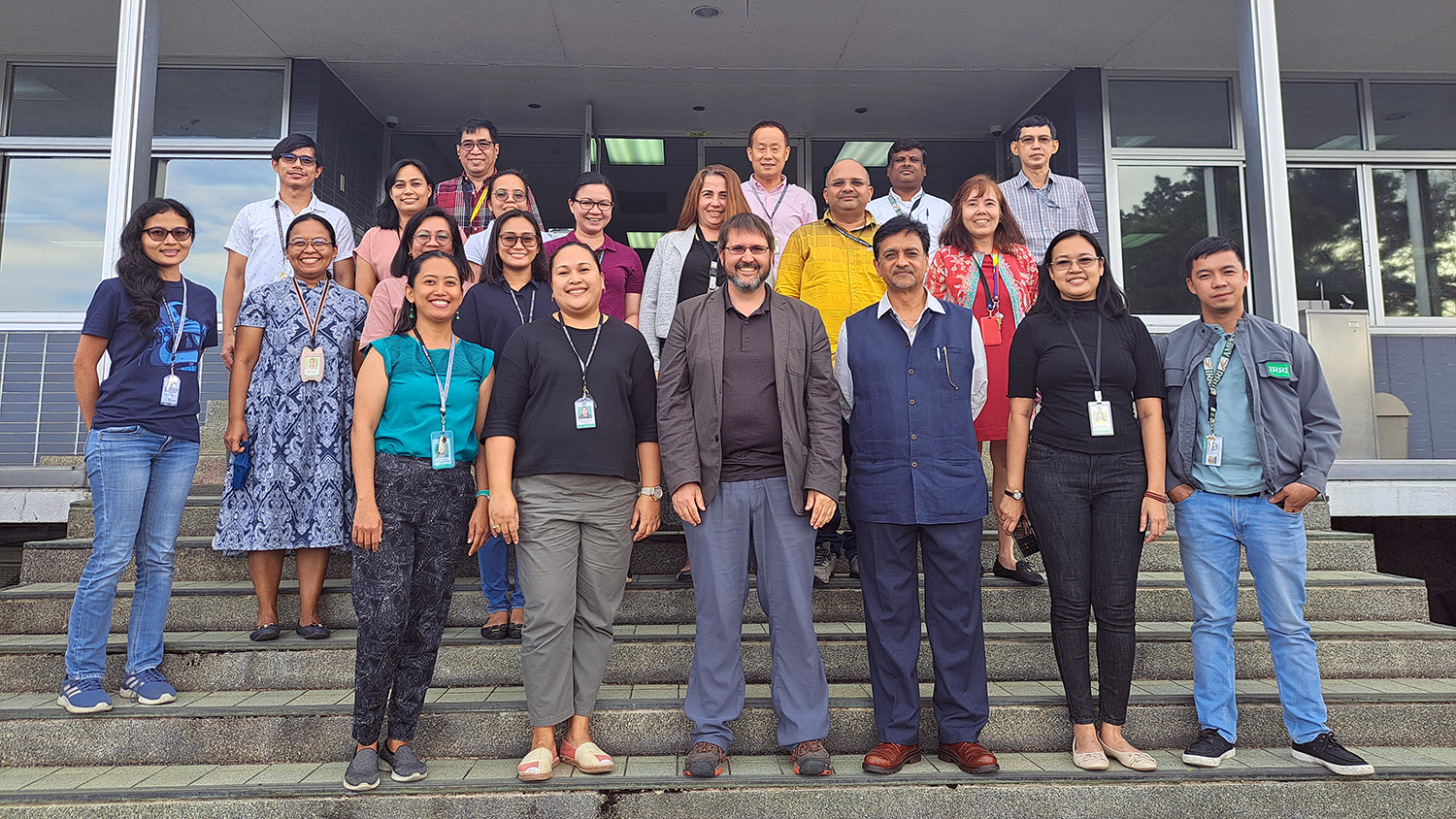 LOS BAÑOS, Laguna (24 April 2023) – The International Rice Research Institute (IRRI) recently completed the Global Audit Process implemented by Excellence Through Stewardship (ETS), a globally-recognized non-profit organization that advocates management best practices for biotechnology-derived products worldwide.
"This successful audit by ETS reflects the institute's strong and continued commitment to the highest standards of responsible stewardship and quality management of agricultural biotechnology products and its related processes and technologies," said Dr. Gururaj Guddappa Kulkarni, IRRI's Head of Stewardship, Research Infrastructure, Operations and Regulatory Compliance.
IRRI's research into cutting-edge rice science involves the development of novel rice varieties with improved traits, such as greater yields and nutritional content, increased resilience to pests and diseases, and higher tolerances to climate change effects such as droughts and floods. This development of new rice varieties can include both traditional plant breeding and modern transgenic practices. In all cases, IRRI has strict guidelines in place all across the full process to ensure its biotechnology is responsibly managed and complies with industry regulations and standards.
Founded in 2008, ETS is a global organization that promotes the universal adoption of product stewardship programs and quality management systems for biotechnology-derived plant products. The organization has a diverse membership of over 50 public sector research institutions, technology providers, seed producers, and biotech associations from around the world. ETS members are required to implement a worldwide set of best practices (responsible management, handling, governance, oversight, traceability, etc.) for all phases of the product life cycle. For more information, visit excellencethroughstewardship.org .