IRRI, BASF develop herbicide-tolerant rice
From
Published on

26.01.18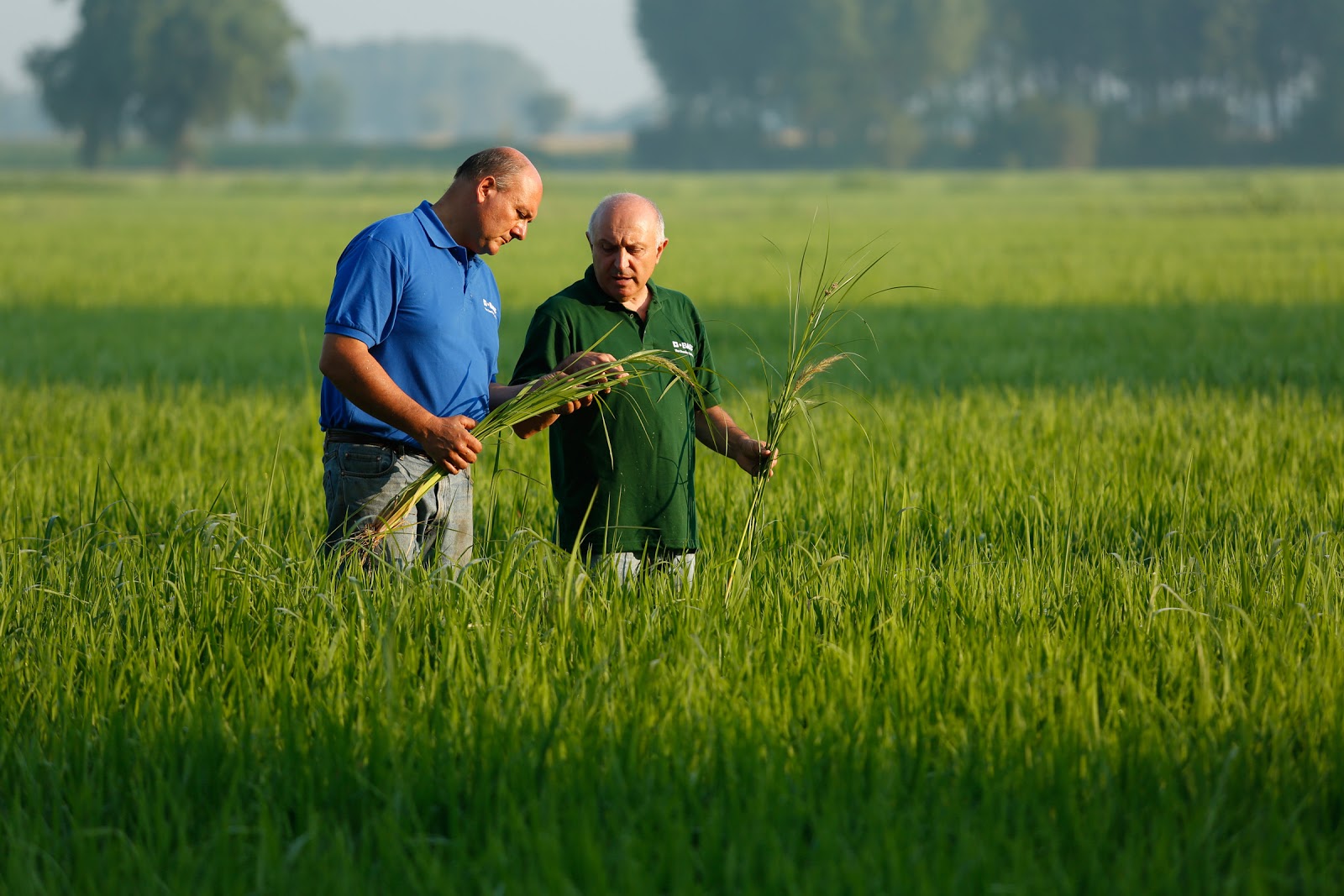 Two farmers are inspecting crops with the Provisia gene planted to a field in Italy.
These plants have a herbicide-tolerance which allows farmers to efficiently manage weed growth in the field.
The International Rice Research Institute (IRRI) and BASF will develop cytoplasmic male sterile (CMS) and restorer lines with the non-GM Provisia™ trait for herbicide tolerance. The system was developed by BASF and is currently being introduced to IRRI parental lines through rapid generation advancement scheme.
In Asia, the high labor costs required in transplanting crops and problems in water scarcity lead farmers to cultivate direct-seeded rice instead of transplanted rice. Direct-seeded crops require less labor, less water input, and tend to mature faster than transplanted crops. When direct seeding is adopted, plants are not subjected to the stresses caused by transplanting.

However, weeds are the primary biological constraint in direct-seeded rice systems. In this context, the Provisia™ System, in combination with the Clearfield® System, is a valuable tool not only to reduce water and labor inputs, but also to deliver selective weed control in rice fields.
The Provisia™ System provides selective post-emergence control of a wide range of broadleaf weeds and grasses that negatively affect the proper development of crops. It also prevents herbicide resistance evolution in the field. Together with the Clearfield® System which significantly improves rice production and quality, herbicide-resistant weeds can be properly managed towards more sustainable rice production fields. The Environmental Protection Agency (EPA), in the United States, has recently recognized the safety of the Provisia™ System for 2018.
According to Dr. Jauhar Ali, a hybrid rice breeder at IRRI and coordinator of the Hybrid Rice Development Consortium (HRDC), the breeding process will take 27 months. Once the rice lines with Provisia™ are developed, a license will be secured from BASF and outputs will be shared with HRDC members.
IRRI-HRDC convenes both private and public organizations to work together to catalyze impact in rice production through advanced hybrid rice technology. The consortium provides a sustainable platform for sharing innovation, information, and access to germplasm. For more information, please visit http://hrdc.irri.org.
Learn more about IRRI (www.irri.org) or follow us on social media and networks (all links down the right column).