Increasing youth agribusiness employment in Tanzania
From
Published on

28.02.22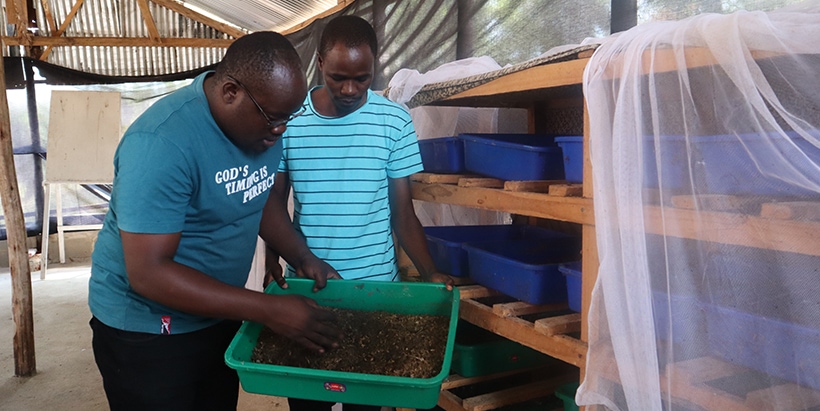 ENABLE-TAAT continues to impact the youth agribusiness ecosystem in Tanzania, leading to increased youth employment in the sector. Elisha Otaigo, a 32-year-old MSc Environmental Economics graduate, partnered with his three university classmates to start NovFeed TZ, a company that produces affordable fish feed using black flies. 
Otaigo and his partners have created employment for four youth to manage activities through the farming unit. NovFeed also uses a business model that has created income opportunities for 21 other youth and women—they take the farm products on credit, sell at the market, return the agreed cost to the company, and keep the profits. This model solves a capital challenge that is common to many startup entrepreneurs. 
"I was inspired to work with Otaigo and his partners because I want to be a good farmer like them. They have taught me how to manage the farm following good agricultural practices. Also, I earn income that supports my livelihood," said Kulwa Misana, who works as a caretaker at NovFeed.