In Search of Rice To Reduce Methane Emissions
From
Published on

07.07.23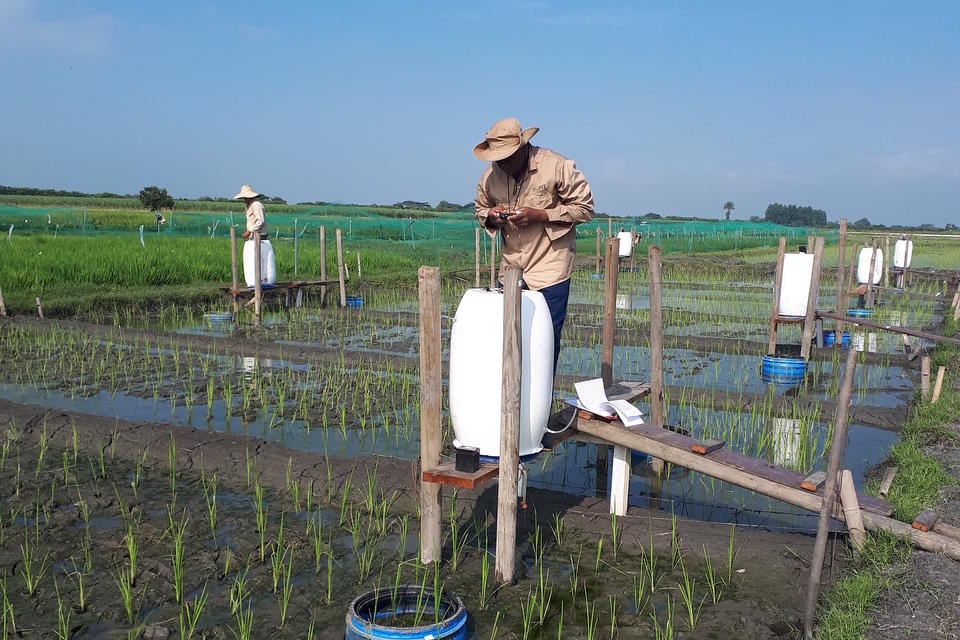 According to the World Bank, rice farming is responsible for 10% of global methane emissions and is also a contributor to nitrous oxide and carbon dioxide emissions. Despite this, greenhouse gas emissions from rice systems, particularly in the Latin America and the Caribbean region, has been a largely untapped research area for the reduction of global emissions.
In a new paper, "Potential of rice (Oryza sativa L.) cultivars to mitigate methane emissions from irrigated systems in Latin America and the Caribbean," published in the journal All Earth,  researchers from the Alliance of Bioversity International and CIAT found that the transition to low-emission rice production systems can be accelerated by using differences in productivity and root qualities to breed a variety of rice that can maintain current yields but lower overall greenhouse gas emissions.
The team explored the genetic influences on methane emissions and highlighted the need to exploit and further develop hybrids that take advantage of differences in roots and other above-ground plant anatomy on methane emissions.