In a West African wildlife corridor, landscape actors unite around good governance
From
Published on

07.10.22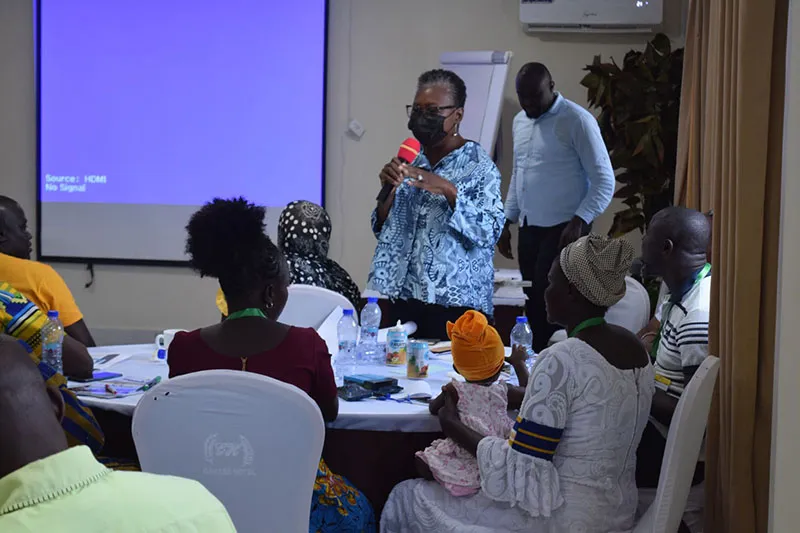 COLANDS stakeholder workshop clears pathways for a resilient, multifunctional landscape
The Western Wildlife Corridor (WWC) is a key migration path for animals moving from the Ranch de Nazinga wildlife reserve in Burkina Faso to Ghana's Mole National Park. As such, it has long been the focus of conservation efforts from local and international NGOs.
But the WWC also contains three community resource management areas (CREMAs), comprising numerous communities that depend on the natural resource base for their livelihood needs. Competition for land and resources is further compounded by formal and informal logging, mining, and agriculture.
Against this backdrop, the Collaborating to Operationalise Landscape Approaches for Nature, Development and Sustainability (COLANDS) initiative's Ghana team is engaging with a broad group of representatives from a range of sectors and authorities to untangle a broad variety of land-use issues, needs, and objectives for the WWC. Through a stakeholder workshop in Bolgatanga, Northern Ghana on 13–15 September, 2022, they facilitated a significant first step towards landscape-level cooperation, by bringing stakeholders into agreement on a shared vision of good governance for the landscape.
The 60 participants present included communities, private sector, state officials, tribal chiefs, NGOs, and academia, as well as three actors from the COLANDS Zambia initiative (a researcher, a tribal chief, and a district council chairman) who had participated in a similar process in Zambia, and who shared their experiences. Such cross-site learning happens far too infrequently, and observations of where commonalities and differences occurred was fascinating.
Facilitator Emelia Arthur guided the workshop, which began with a brief presentation from Yakubu Balma Issaka at COLANDS Ghana's implementing partner, the Tamale-based University for Development Studies. Based on previous research in the landscape, he described some of the key drivers of local land use change. Participants reflected on these issues and, working in randomized groups, found consensus on the key issues of concern.
After much consultation and the identification of over 40 issues, stakeholders agreed upon the three most important: weak governance structures (both horizontally and vertically), agricultural expansion (particularly commercial agriculture, but also local shifting cultivation practices), and over-exploitation of natural resources (including logging and mining).