IITA wins second place at the national farmers' exhibitions award in Tanzania
From
Published on

26.08.22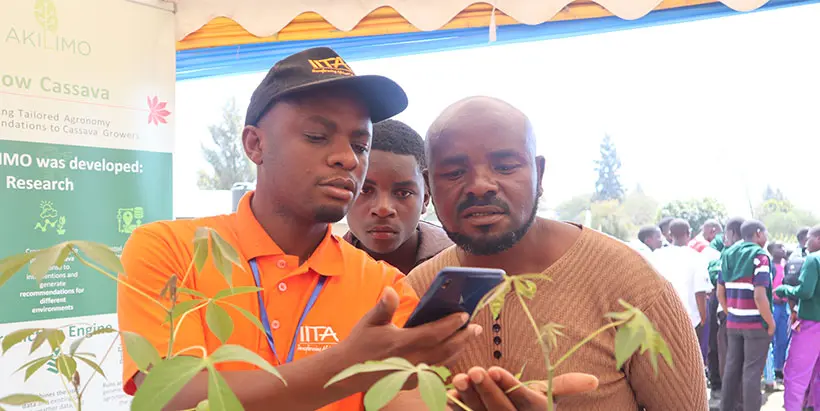 IITA came second in the Institute of Agricultural Research exhibitions awards during the 2022 National Farmers Exhibition held from 1 to 8 August in Mbeya. The Institute won in a category with 240 public institutions and 300 Non-Governmental Organizations operating in the agriculture, livestock, and fisheries value chains.
IITA participated in the weeklong exhibition, nicknamed "Nanenane" (eight-eight), referencing the final day, 8 August. During Nanenane, agricultural stakeholders get the opportunity to showcase new technologies, discoveries, and solutions in the agricultural sector. The technologies showcased by IITA included the cassava seed system, digital tools (Plantvillage Nuru, SeedTracker, and AKILIMO), and mechanical tools. The Institute's stand also highlighted procedures for breeding better bananas and exhibited the recently released improved cooking-banana varieties called TARIBAN. The aflatoxin biological control product Aflasafe and the Afya soil rapid test kit were also displayed.
The exhibition's secretariat awarded second place to IITA in recognition of the excellent arrangement of products (innovations and technologies) in the pavilion, creativity, and competence of exhibitors in disseminating information on the technologies and the potential benefits to the agricultural sector from adopting these products, amongst other criteria observed.